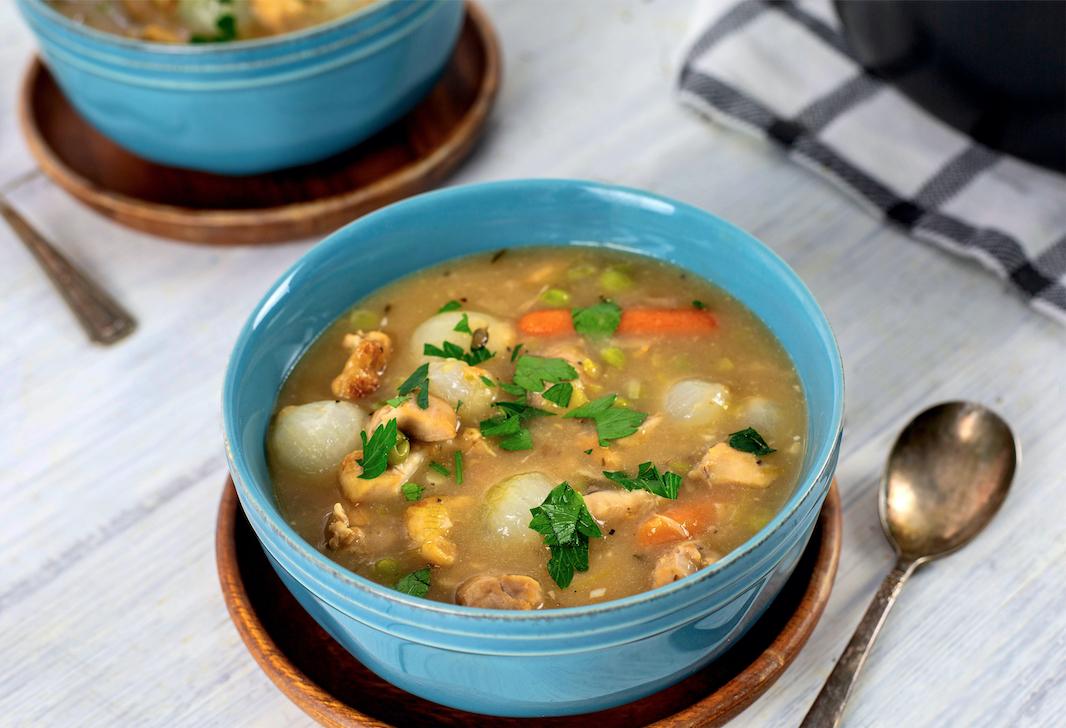 1 hour OR LESS
Marukan Chicken Stew
A tasty comfort food to warm up during the cool winter season.
Chicken Thighs, boneless skinless
Leeks, washed & light green parts thinly sliced
All-Purpose Flower, gluten-free
Chicken Broth, gluten-free
INSTRUCTIONS
Cut the chicken into 1-inch pieces. Season with salt and pepper.
Heat 2 tablespoons oil in a large stock pot or Dutch oven over medium-high heat. Add the chicken and brown, about 10 minutes. Remove from the pan and set aside. Add another tablespoon of oil then the carrots and leeks and cook until the leeks start to soften, about 5 minutes. Add the garlic and thyme sprigs and cook, stirring, for 30 seconds. Return the chicken to the pot. Add the flour and cook, stirring, for 2 minutes.
Add the vinegar and cook, scraping the brown bits off the bottom of the pan. Let cook for 3 minutes or until it starts to thicken. Add the chicken broth, stir well, and bring to a boil. Reduce the heat to medium-low, cover the pot, and let simmer for 30 minutes, stirring occasionally.
Add the pearl onions and cook, covered, for 10 minutes. Add the peas and cook for about 1 minute.
Remove the thyme sprigs, garnish with parsley, and serve.