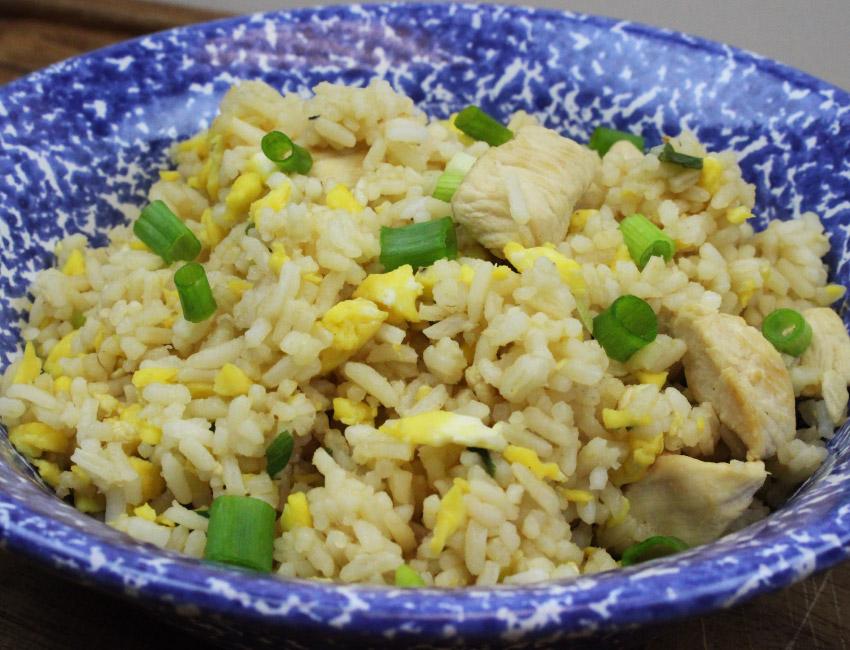 30 minutes OR LESS
Marukan Chicken Fried Rice
INSTRUCTIONS
For Chicken:
Place the cubed chicken in a bowl and add the garlic, lemon juice and salt and pepper for flavor. Then, in a large nonstick skillet sauté the chicken over medium-high heat until cooked through and set aside.
For Eggs:
Scramble the 5 Eggs, season as desired and set aside.
For Fried Rice
Add the pre-cooked rice to a large greased skillet. Then add the scrambled eggs, chicken, green onions, Marukan Ponzu Premium Soy Dressing with Sudachi Citrus, and mix all together. Feel free to add extra Marukan Ponzu at the end for even more flavor! Once everything is mixed together and the chicken has been reheated, serve and enjoy!