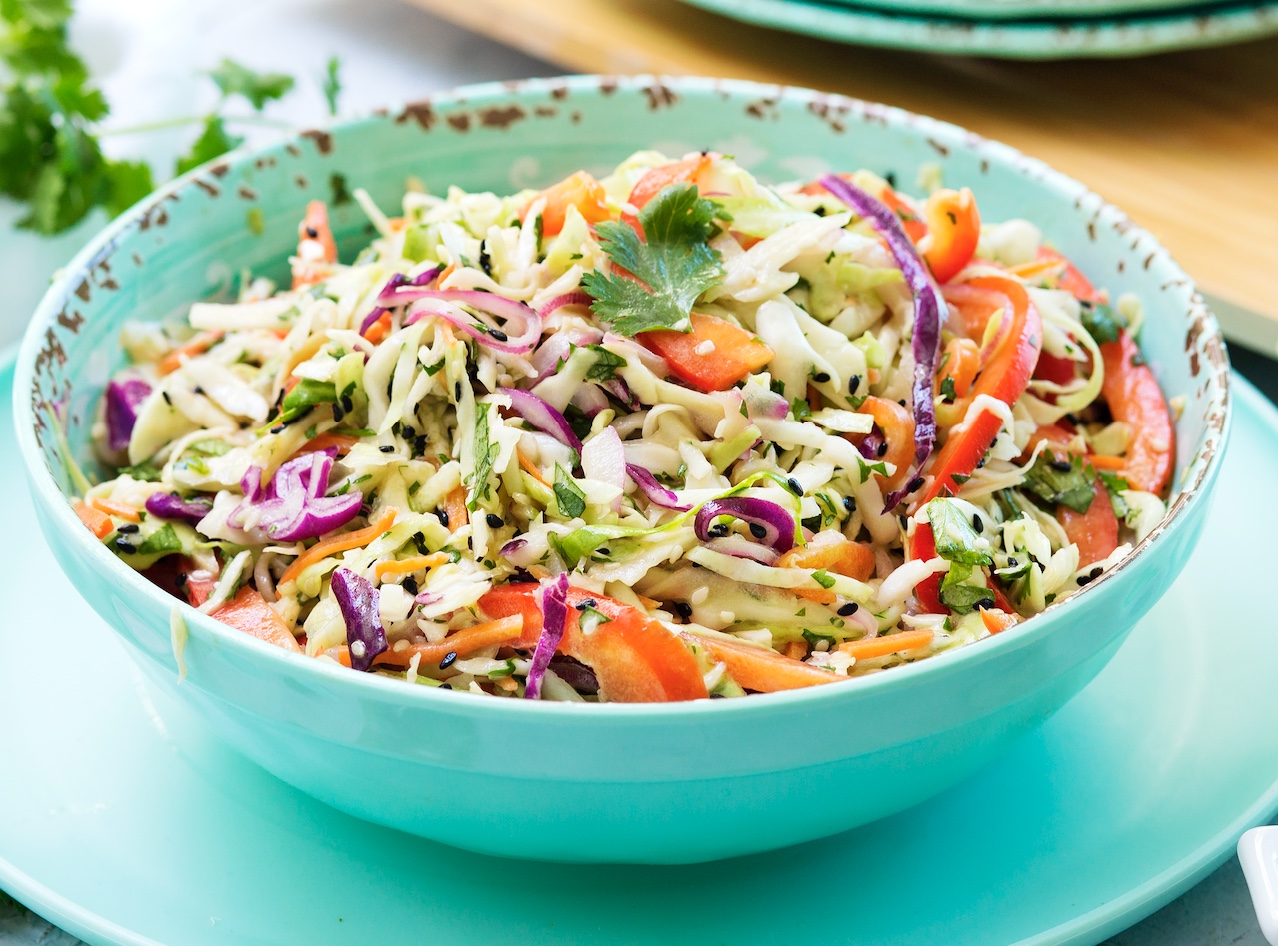 20 minutes OR LESS
Marukan Asian Slaw
A tasty Asian twist on a refreshing slaw.
Small Red Onion, thinly sliced
Red Bell Pepper, seeded and thinly sliced
INSTRUCTIONS
Combine the oil, rice vinegar, peanut butter, and sesame oil. Season to taste with a pinch of salt and pepper. Add red onions and let sit for at least 5 minutes while preparing the rest of the slaw ingredients. In a large mixing bowl, combine the coleslaw mix, red pepper, and cilantro. Pour on the dressing and mix well. Taste and add more salt and pepper, if desired. Transfer to a serving dish, sprinkle with sesame seeds, and serve. The slaw is best served within an hour of preparing.