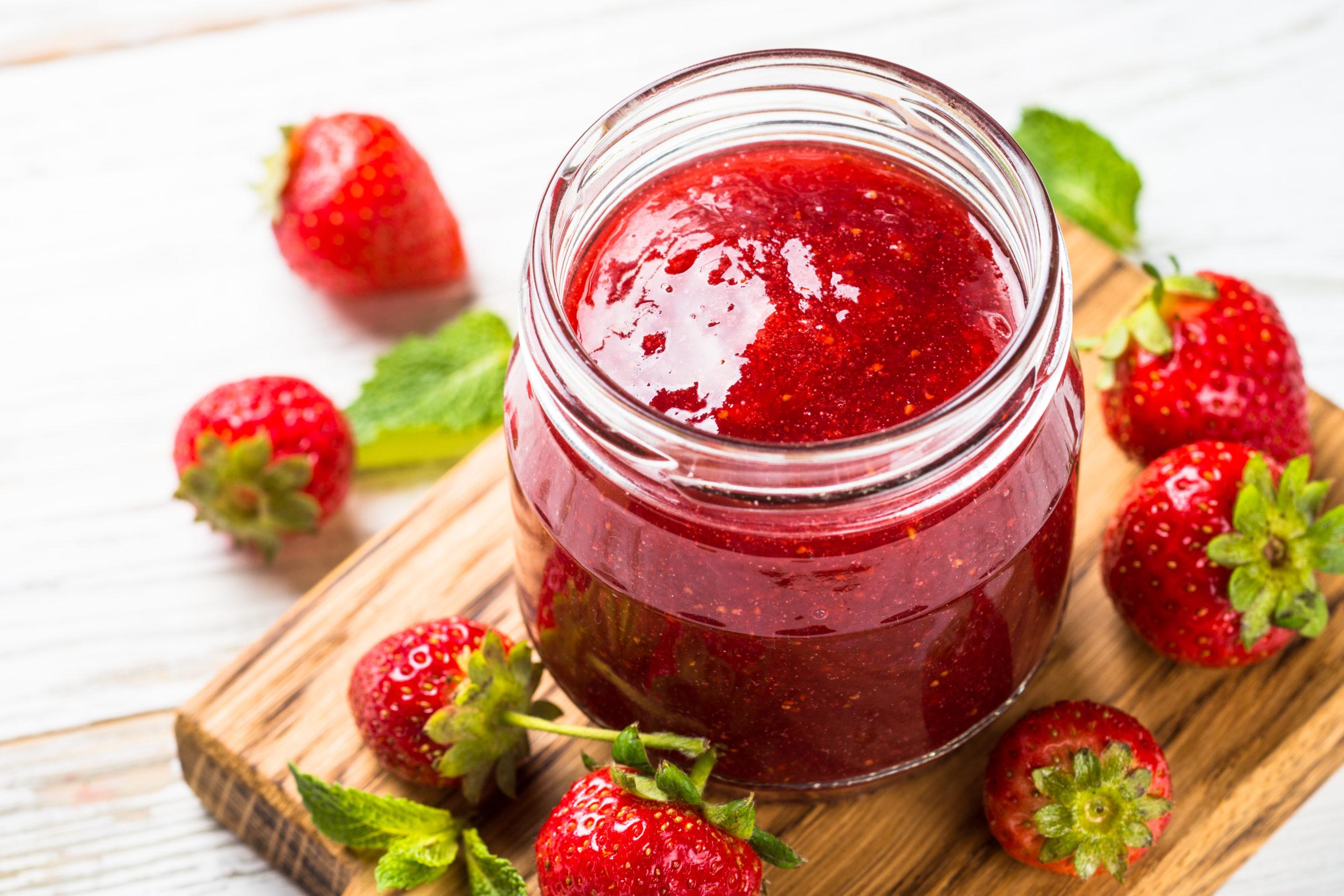 40 minutes OR LESS
Marukan Apple Cider Vinegar Strawberry Jam
Start your morning with our delicious Marukan Apple Cider Vinegar Strawberry Jam!
Strawberries, hulled and chopped
Pectin, low sugar and powdered
INSTRUCTIONS
Simmer strawberries and Marukan Organic Apple Cider Vinegar over medium heat. Stir in brown sugar and bring to a boil over medium-high heat. Reduce heat and stir in pectin. Once dissolved, return back to medium-high heat until the mixture reaches a rolling boil. Cook for 1 minute and remove from heat for 5 minutes. Make sure the jam is set (If not, add in 1 Tbsp of Marukan Organic Apple Cider Vinegar and pectin. Bring to a boil for 1 minute, and let it cool again). Remove foam from the top of the jam. Place jam in jars and seal. Refrigerate for up to 2 weeks. Enjoy!