The Marukan team will be serving up delicious samples made with the World's Finest Vinegars and Ponzus this week at the Natural Products Expo West in Anaheim, CA! Stop by to visit us in Booth #1662 March 9th – 11th where you can taste the Marukan difference with our premium line of rice vinegars, apple cider vinegars and ponzu sauces. Plus, all of our Marukan products are Non-GMO verified, Certified Vegan, Star K Kosher, naturally gluten-free and fat free, making them ideal for your wellness lifestyle.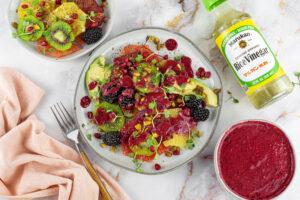 A family-owned company for ten generations, Marukan has perfected the slow-brewing of rice vinegar and offers Genuine Brewed and Organic varieties that are free of sugar and salt and Seasoned Gourmet, Organic Seasoned, and Lite Seasoned products for that sweet and tangy taste. Marukan Rice Vinegar is most popularly used in salads, sauces, sushi and pickling.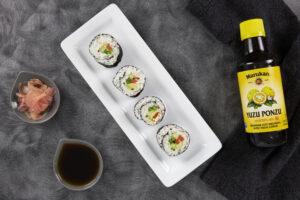 We also offer a savory line of Ponzu Soy Dressings made with authentic Sudachi and Yuzu Citrus. The provide a lower sodium, unique citrus flavor that are ideal for marinades, sauces and dips or on your favorite meats, seafood, poultry, vegetables and more.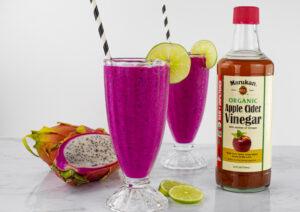 The newest members of the Marukan family are our Organic Apple Cider Vinegars (ACV's), made from 100% fresh-pressed, U.S.A. apples and are raw, unfiltered, and packed with the Mother of Vinegar. Our innovative Organic Apple Cider & Rice Vinegar Drink Blend offers a one-of-a-kind, delicous ACV for your daily wellness routine without the bitter taste. Try both Marukan Apple Cider Vinegars in your favorite recipes, smoothies or drinks and enjoy all the ACV wellness benefits.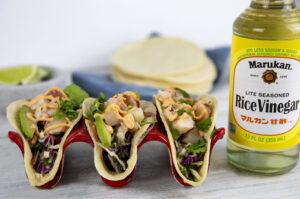 Find delicious ways you can use Marukan products by visiting the recipes section of our website, where you can sort the tasty options by product, ingredients and recipe type.
To carry Marukan vinegars or ponzu sauces in your stores or foodservice operation, submit your product inquiry to our contact form.