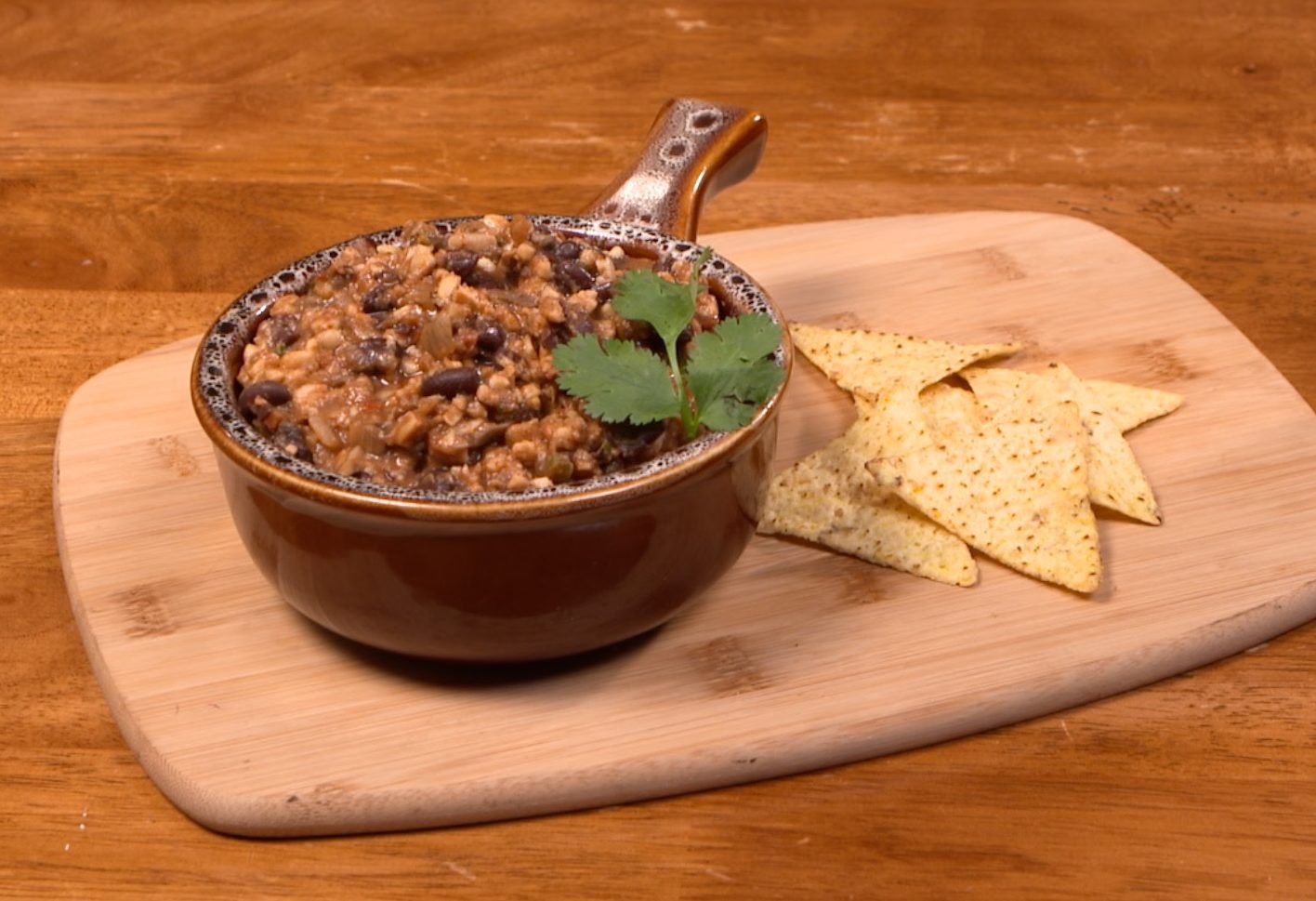 45 minutes OR LESS
Tempeh and Black Bean Chili
Medium Red Onion, chopped
Green Bell Pepper, chopped
Cremini Mushrooms, diced (7 to 9 with stems)
Black Beans, drained and rinsed
Mexican Stewed Tomatoes, pulsed
INSTRUCTIONS
Cube and steam tempeh over boiling water 15 minutes. Set aside. In a 5-quart saucepan, heat oil and crushed pepper over medium high heat, 1 minute.  Add garlic, onion and bell pepper. Sauté 3 minutes, stirring frequently. Crumble tempeh into the pan, add mushrooms and beans.  Reduce heat to medium and cook 5 minutes, stirring occasionally. Pulse stewed tomatoes, briefly in a small blender and add to the pan with chili powder, rice vinegar and cilantro. Reduce heat and simmer for 15 minutes.
Click here to read our blog post about this delicious recipe!
Nutrition Analysis per serving 2 1/2 cups
Calories 165, Protein 11g, Carbohydrates 21g, Fiber 11g, Fat 5g, Cholesterol 0.0mg, Calcium 43 mg, Sodium 307mg
For more delicious recipes from Marukan, click here!