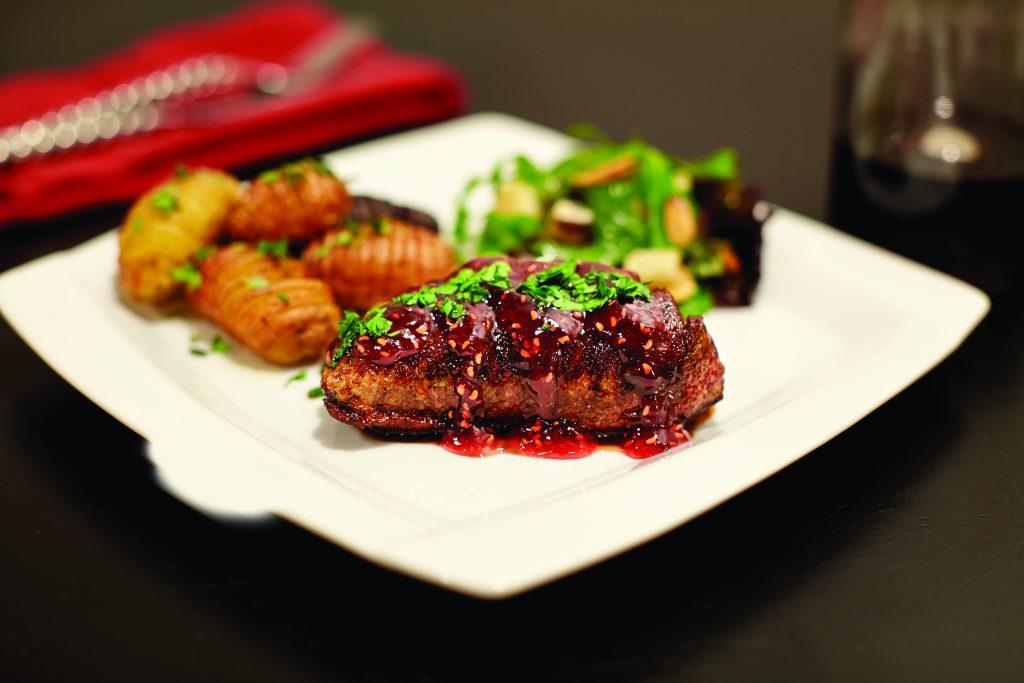 30 minutes OR LESS
Marukan Sautéed Duck Breast with Raspberry Gastrique
A delicious entrée with the perfect mix of sweet and savory flavors from our friend Chef Walter Staib.
Duck Breasts, scored in the fat
INSTRUCTIONS
Gastrique Preparation:
Pour rice vinegar, cranberry juice, water, raspberry puree and sugar into a saucepan and bring to a a boil. Reduce heat and simmer for ten minutes stirring occasionally. Set aside. Stir occasionally to correct the texture.
Season and sear duck breasts till they are medium in temperature. Prepare gasttrique according to instructions above. Slice breasts on a bias and serve with gastrique. Garnish with parsley and fresh raspberries.