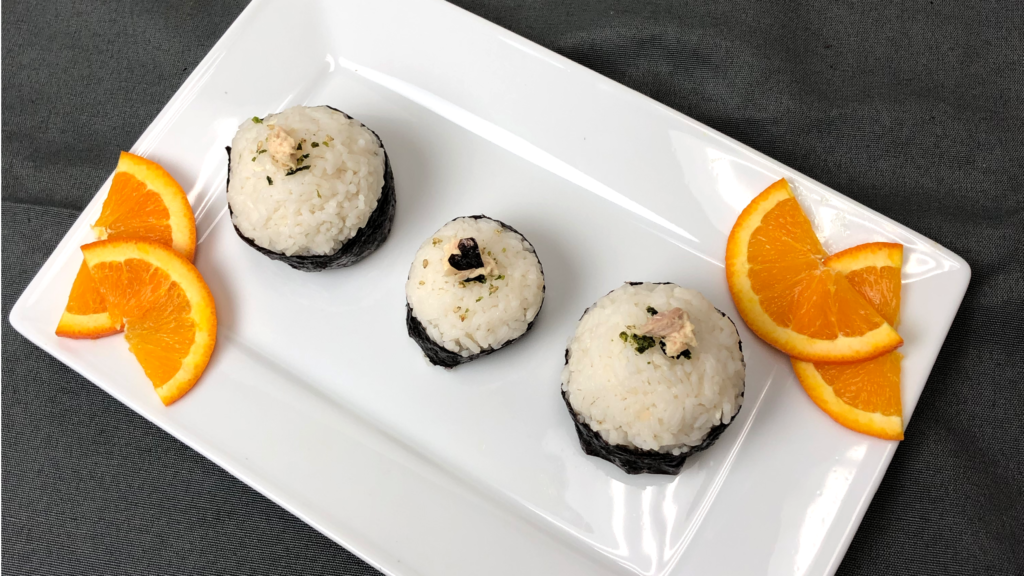 40 minutes OR LESS
Marukan Tuna Rice Balls
Medium or Short Grain Rice
Rice Seasoning (Furikake)
INSTRUCTIONS
Cook 2.5 cups of short grain rice as package directs. Place the rice in a large bowl. Pour Marukan Seasoned Gourmet Rice Vinegar evenly over rice, gently fold to combine. Let rice cool to room temperature.
In a separate bowl, mix together canned tuna, Japanese mayonnaise and ponzu.
Set a bowl of cold water at your work space so that you can continuously wet your hands to form the rice balls. This will prevent the rice from sticking to your hands. Next, wet your hands and scoop up a small handful of the rice. Slightly flatten the rice in the palm of your hand. Scoop 1-2 tsps of the filling into the center of the rice, place a little more rice on top of the filling, and form into a ball. Then, wrap a thin piece of Nori around each rice ball.
Then sprinkle some rice seasoning on top and add a pinch of the tuna mix on each rice ball, enjoy!