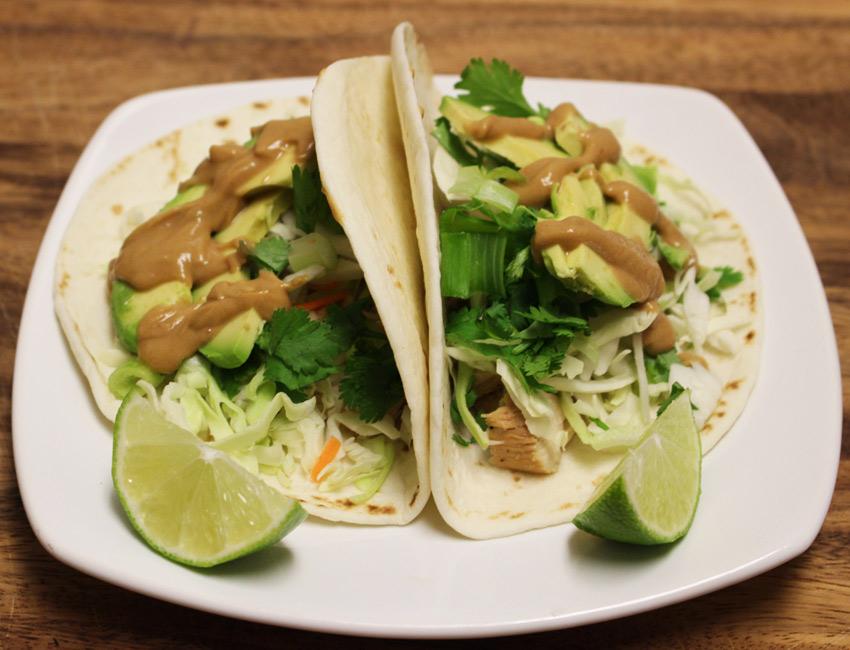 40 minutes OR LESS
Marukan Thai Chicken Tacos
Boneless, skinless chicken breasts
INSTRUCTIONS
For Thai Peanut Sauce:
Whisk together peanut butter, rice vinegar, water, soy sauce, honey and red pepper flakes in small bowl and set aside.
For Tacos:
In a large bowl or Ziploc bag, toss the chicken pieces with the rice vinegar and soy sauce until evenly coated. Let marinade for 30-45 minutes. Then, add olive oil to a large pan and turn on to medium heat. Season with salt and pepper. Let the chicken sauté until cooked through. Then remove it from the pan, cut in bite sized pieces and set aside.
Next place the chicken and cabbage in the center of the tortilla. Then add the scallions, cilantro, and avocado. Finally drizzle with Thai Peanut sauce and enjoy!