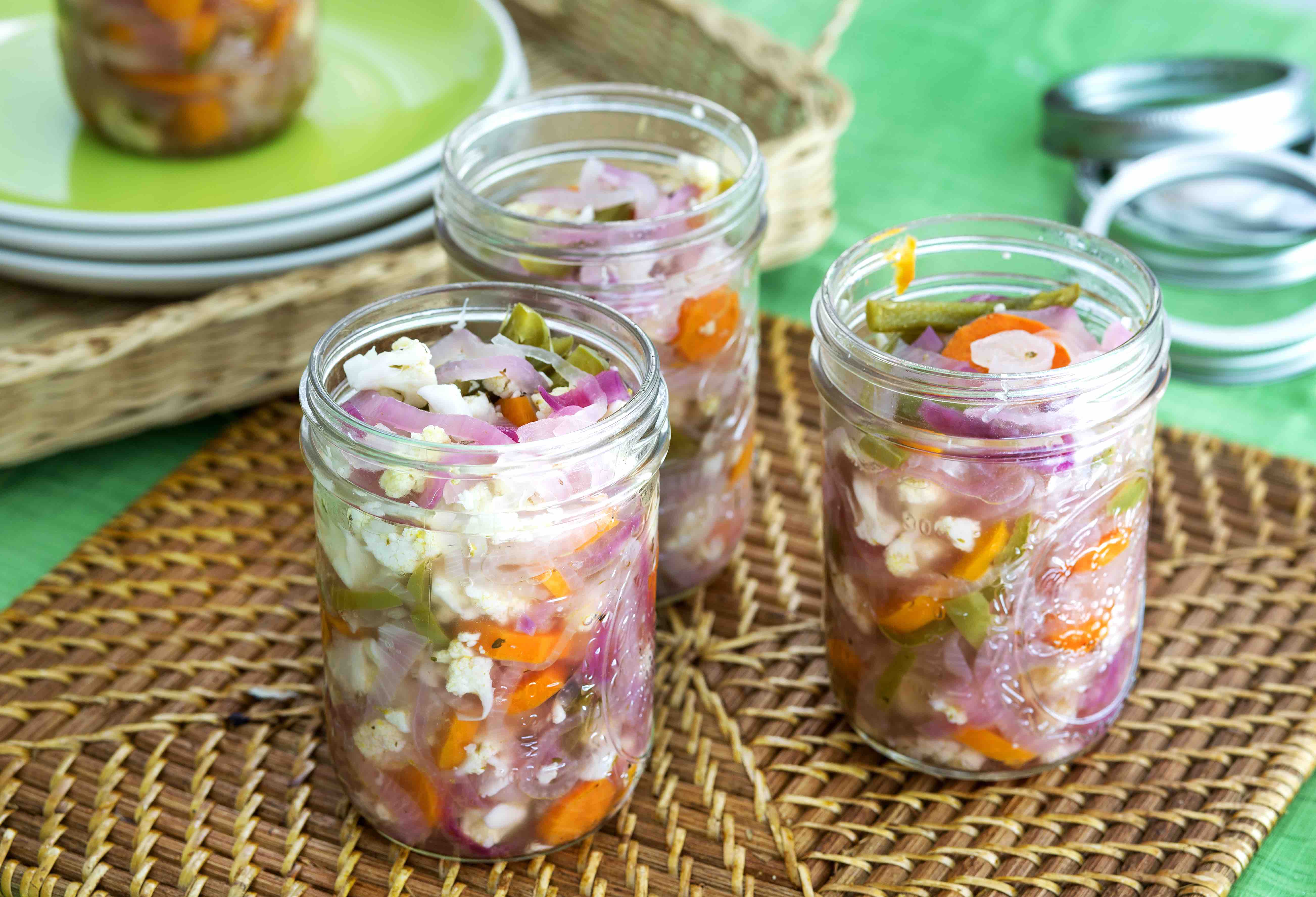 45 minutes OR LESS
Marukan Taqueria-Style Pickled Vegetables
Take your burgers, hot dogs, and tacos to the next level with this recipe.
Red Onion, peeled, quartered, and thinly sliced
Jalapeño Peppers, washed and cut into 1/4 inch slices
Carrots, peeled and cut into 1/4-inch slices
Small Head Cauliflower, cut into small florets
INSTRUCTIONS
Heat oil in a large skillet over medium heat. Add the onions and cook, stirring occasionally until softened but not brown, about 4 minutes. Add the garlic, oregano, cumin, and peppercorns and cook, stirring for 1 minute. Add the jalapeños, carrots, cauliflower, and bay leaf and cook for another minute. Add the vinegar, water, sugar, and salt and bring to a boil. Reduce heat and let simmer for 10 minutes. Using a slotted spoon, spoon the vegetables into mason jars (about 3-pint jars or 2-quart jars). Spoon the brine over the vegetables. Let cool. Refrigerate for at least 3 hours before serving. Will keep in the fridge for about 1 month.