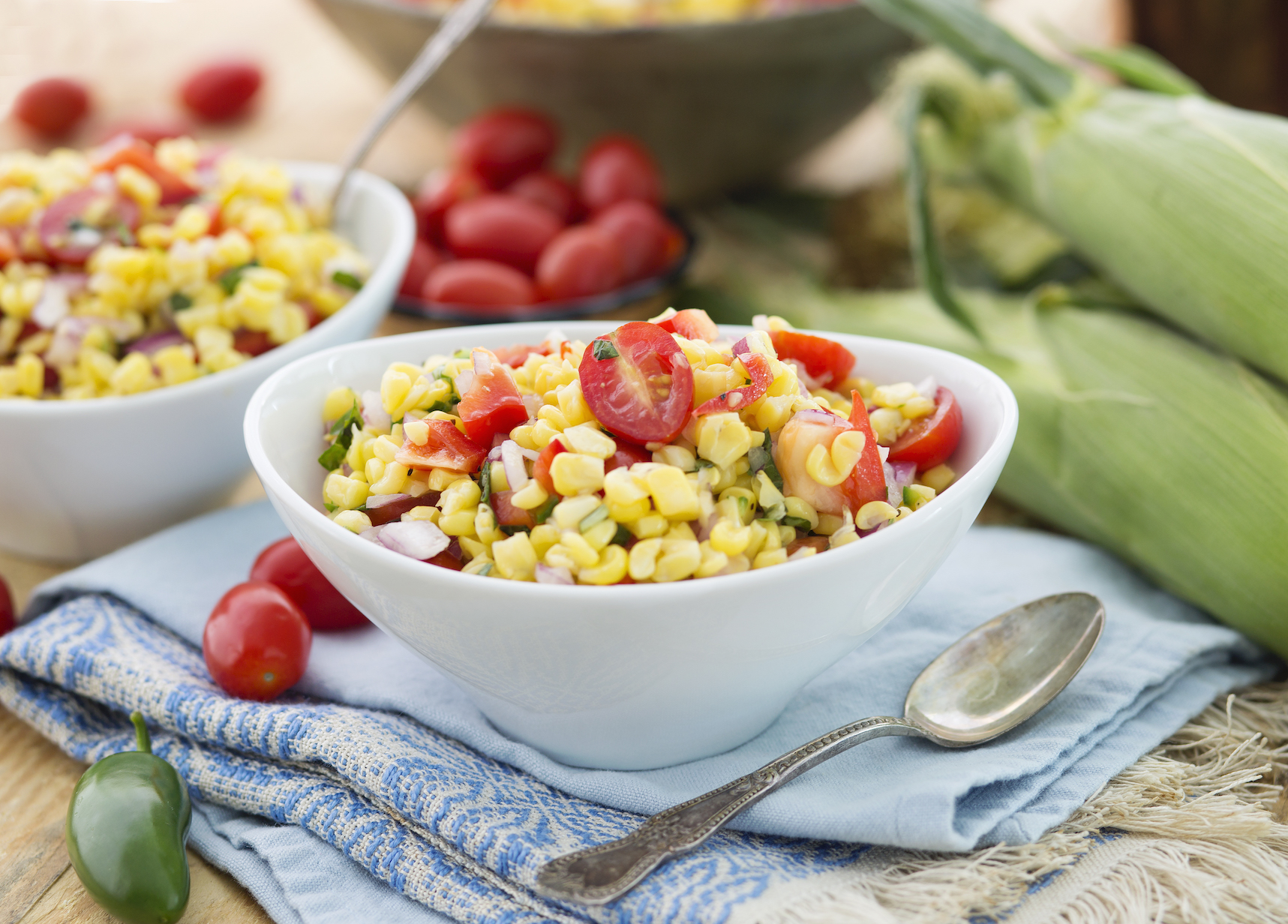 28 minutes OR LESS
Marukan Summer Corn Salad
Accompany your favorite grilled dishes with our delicious, veggie-rich Marukan Summer Corn Salad!
Corn, husked or 32 ounces frozen corn, thawed
Cherry or Grape Tomatoes , cut in half
Red Bell Pepper, seeded deveined and diced
Jalapeño Pepper, seeded deveined and minced
INSTRUCTIONS
If you're using fresh corn, cut the kernels off the ears. Blanch the fresh or frozen corn for 3 minutes, and drain. Place corn in a large mixing bowl, then add the rest of the ingredients and toss well. Serve at room temperature or chill covered in the refrigerator. Enjoy!