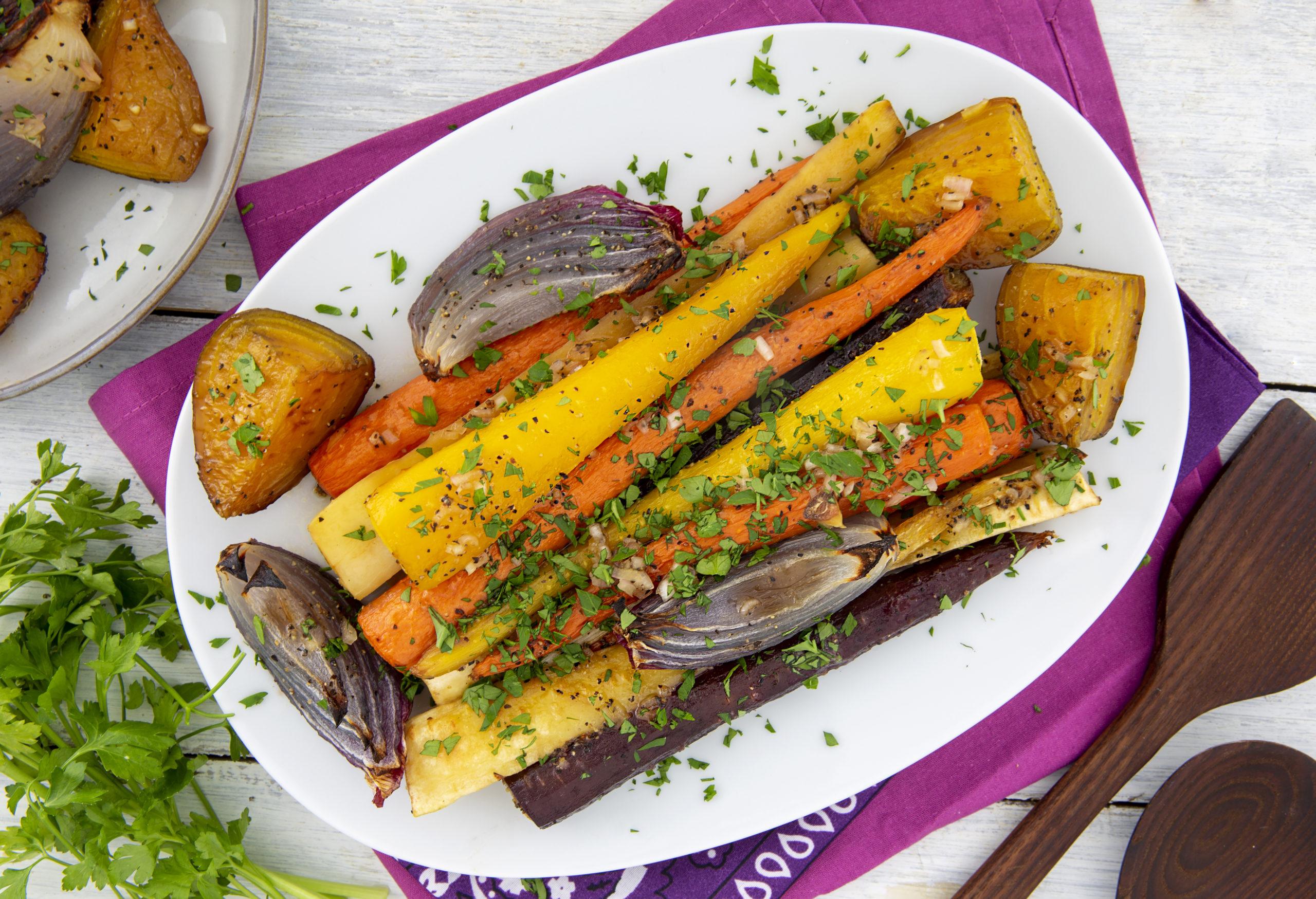 1 hour and 5 minutes OR LESS
Marukan Roasted Root Vegetables
These veggies are roasted to perfection then tossed in a delicious sauce making them a perfect side dish for any occasion.
INSTRUCTIONS
Preheat oven to 400 degrees. Line two baking pans with parchment paper.
Peel the carrots and parsnips. If the carrots are thick, cut in half lengthwise. Cut the parsnips lengthwise in half or in quarters if thick. Scrub the beets and cut into quarters. Cut the onion into 8 segments. Cut the garlic bulb in half. Divide the vegetables evenly among the prepared pans. Drizzle with 1 tablespoon of oil per pan and sprinkle each with a large pinch of salt and pepper. Toss to coat and roast for 25 – 30 minutes or until tender, tossing the vegetables halfway through cooking time.
Combine 3 tablespoons olive oil with the rice vinegar, honey, mustard, shallot, and a pinch of salt and pepper in a small jar and shake well. Pour over the hot vegetables and toss gently to coat. Place on a serving platter and sprinkle with chopped parsley.