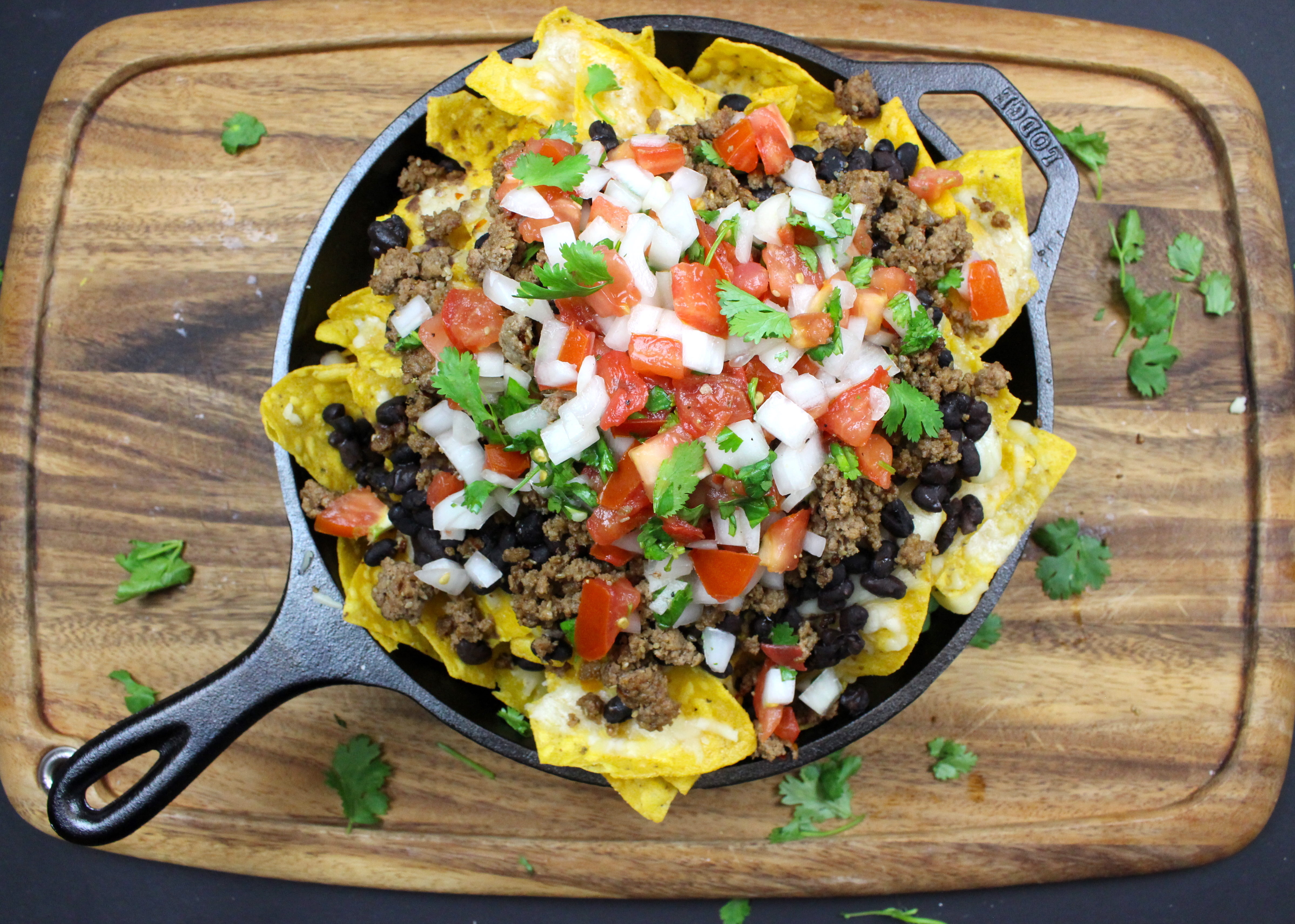 40 minutes OR LESS
Marukan Loaded Nachos
With a spicy yet citrusy beef, these Marukan Loaded Nachos are kickin' with flavor!
INSTRUCTIONS
Pico De Gallo:
Mix the tomato, white onion, cilantro, lime juice, rice vinegar, salt and pepper in a bowl and set aside.
Beef:
Place ground beef in a large bowl. Add gochujang sauce, ponzu, sesame oil, rice vinegar to the beef and knead together. Then, add the crushed red pepper, sesame seeds to the beef and knead. Next, place the beef in a large skillet over medium heat and sauté until cooked through (no pink left). Set aside.
Beans:
Pour the can of black beans in a pot over medium heat and add in the minced garlic, cook for 5 minutes.
Nachos:
Preheat and set oven to broil. Layer the corn tortilla chips and cheese evenly in a cast iron skillet or an oven safe pan and broil for about 5 minutes, checking often to prevent burning. Cook until cheese is all melted. When ready, top with cooked beans, beef, and pico de gallo. Enjoy!