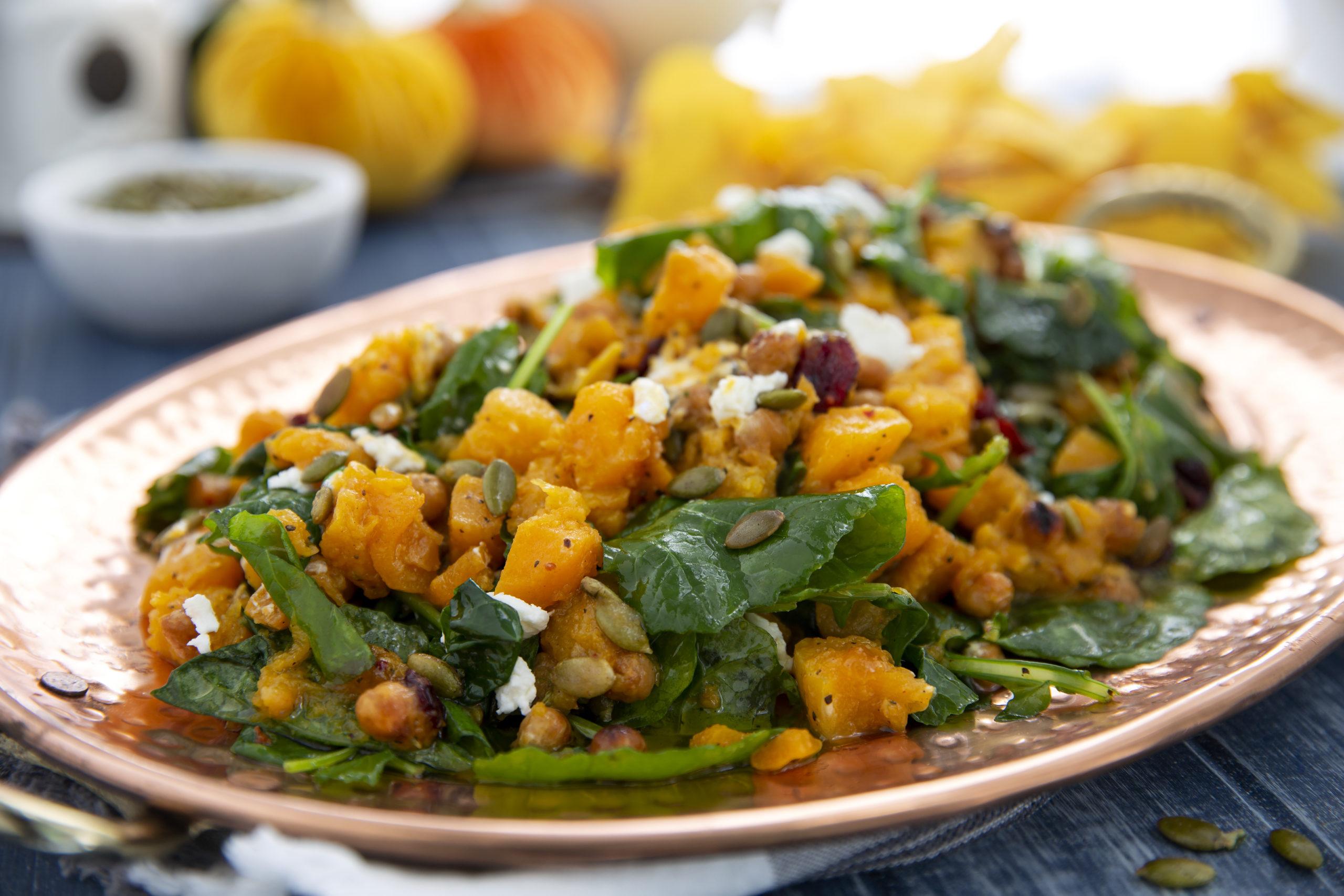 45 minutes OR LESS
Marukan Kale and Butternut Squash Salad
Our  Marukan Kale and Butternut Squash Salad is a dish full of fiber, protein, and antioxidants and does not skimp on flavor!
Chickpeas, rinsed and dried
1/2 Cup + 1 Tbsp, divided
Olive Oil
INSTRUCTIONS
Preheat oven to 425° and line two baking sheets with parchment paper. Combine salt, black pepper, garlic powder, cumin, and paprika. Place the squash on one baking sheet and the chickpeas on another. Drizzle both with olive oil. Put about ¾ of the spice mixture over the squash and the rest over the chickpeas. Toss both to coat. Roast for 20-25 minutes or until the squash is cooked through and starting to brown and the chickpeas are crunchy. The chickpeas may take an extra 5 minutes. Place the remaining ½ cup olive oil, Marukan Organic Rice Vinegar, apricot preserves, garlic, and red pepper flakes in a Mason jar, cover, and shake well to blend completely.
Put the kale in a large bowl, add a couple tablespoons of the dressing, and massage the kale using your hands. Let sit for at least 5 minutes.Add the squash, chickpeas, cranberries, and pumpkin seeds to the kale. Add dressing and toss to coat. Taste and add more salt and pepper if desired. Add the goat cheese and toss gently. Put in a serving bowl or on a platter and serve. Enjoy!