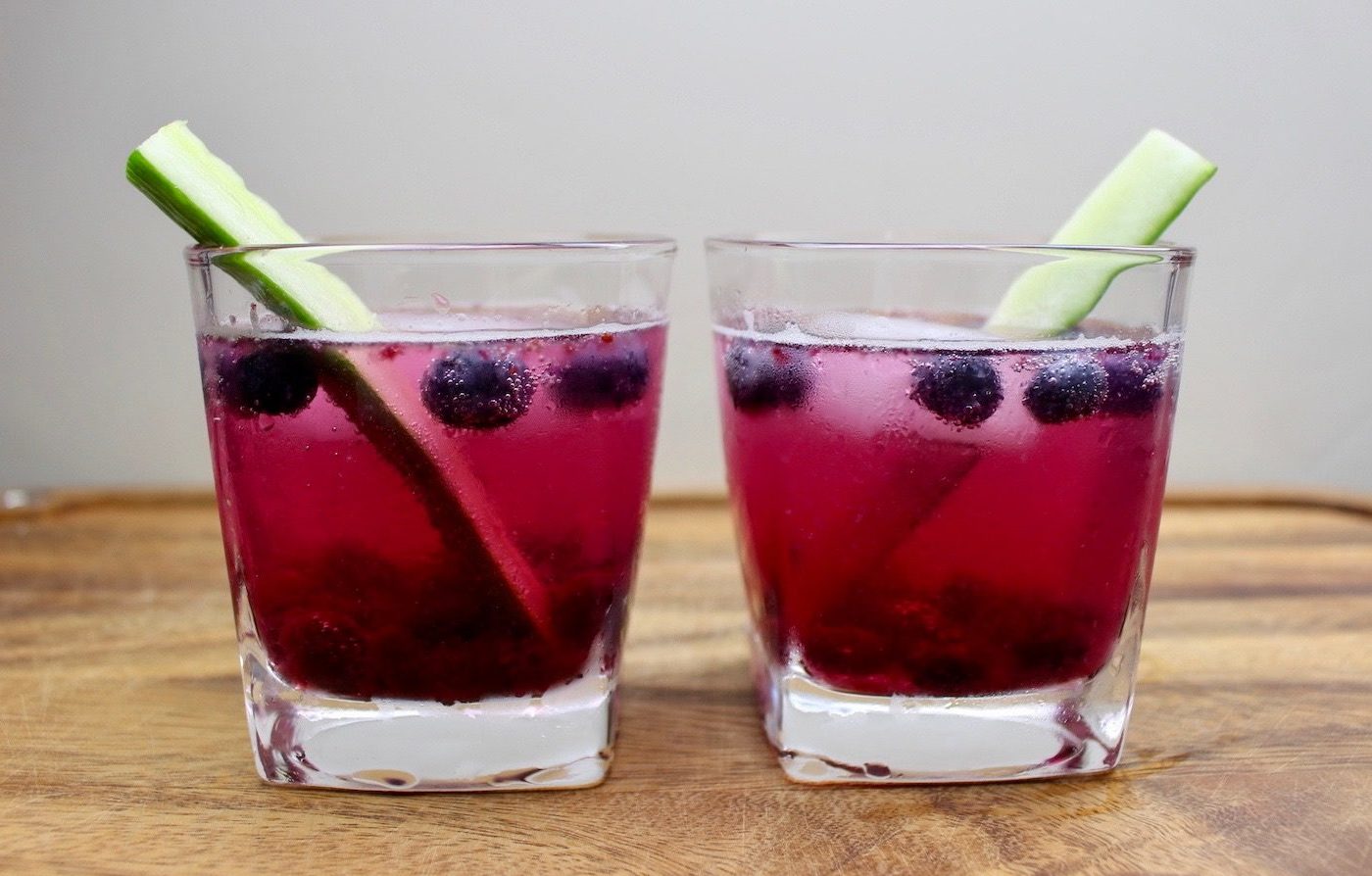 10 minutes OR LESS
Marukan Cucumber, Blueberry, and Soju Shrub Cocktail
Be the toast of the party with our Marukan Cucumber, Blueberry, & Soju Shrub Cocktail!
INSTRUCTIONS
Bring Marukan Genuine Brewed Rice Vinegar, water, and sugar to a boil in a saucepan. Stir in blueberries and let cool. Transfer shrub mixture into an airtight container and chill for at least 4 hours. Fill each glass with a 1/2 scoop of ice, 1 cucumber stick, 1 shot of soju, 2 scoops of shrub mixture, and 2 shots of club soda. Cheers!
For more delicious recipes from Marukan, click here!