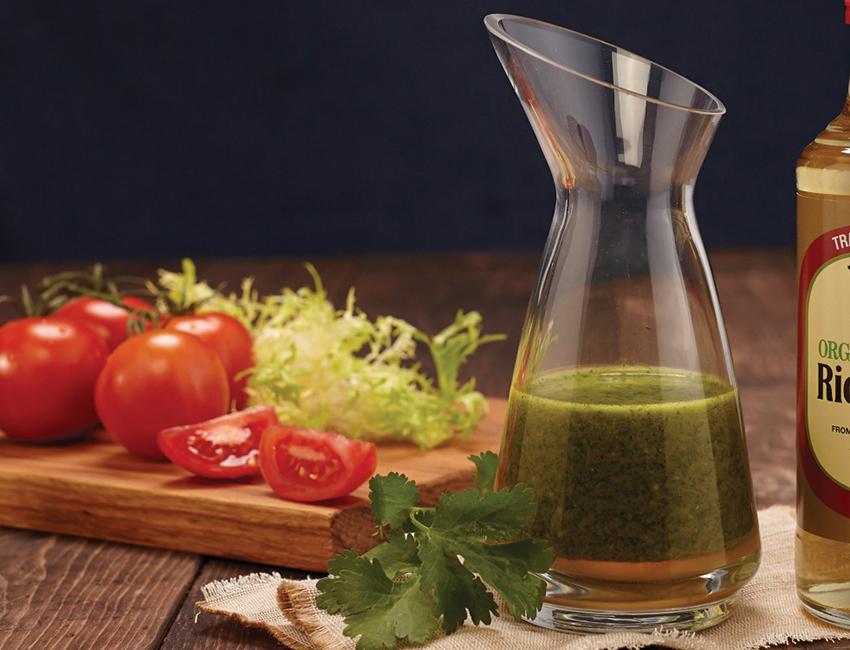 15 minutes OR LESS
Marukan Cilantro Lime Dressing
Chipotle Chiles in Adobo Sauce
INSTRUCTIONS
Chipotle chilies should be in adobo sauce and can be found in the Mexican section of your store. Chop cilantro and set aside. Mince garlic and set aside. Puree chipotle chilies in food processor. Add all ingredients except oil and cilantro to processor and blend. Slowly add stream of oil to form emulsion.
Add cilantro to processor and pulse to combine. Toss this dressing with baby greens.
For more delicious recipes from Marukan, click here! 
Click HERE for a $1.00 off coupon on your favorite Marukan product!