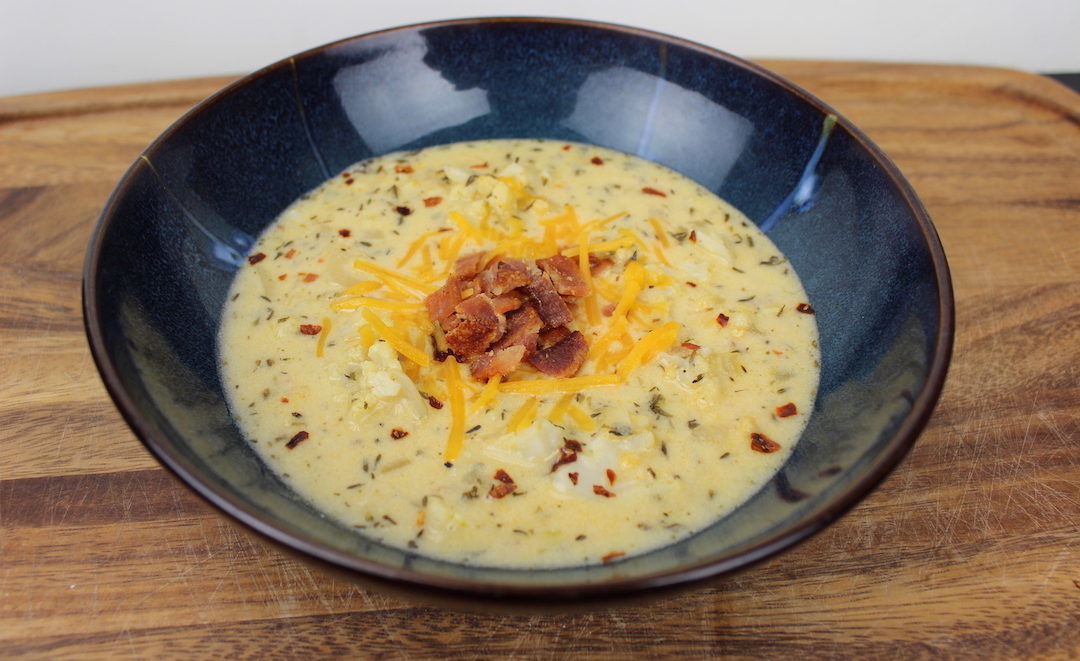 20 minutes OR LESS
Marukan Cauliflower Soup
Warm up this season with our Marukan Cauliflower Soup!
Sharp Cheddar Cheese, shredded
INSTRUCTIONS
Heat up soup pot. When warm, add in bacon strips and cook until brown and crispy. Remove bacon and fat from pot. Chop bacon into bits and set aside. Place butter and chopped onions into the pot, and saute until softened. Add in garlic, then add in cauliflower florets and cook until brown spots begin to appear. Pour in Marukan Genuine Brewed Rice Vinegar and chicken broth. Add in bay leaf, thyme, pepper, and salt. Cover and cook for 10-12 minutes until cauliflower is soft. Then add in half & half and cheese, and stir. Throw in chili flakes and mix. Remove bay leaf. Mash the cauliflower. Serve and top with cheese and bacon. Enjoy!
Visit our coupon page to learn how to Save $1.00 on your favorite Marukan product.