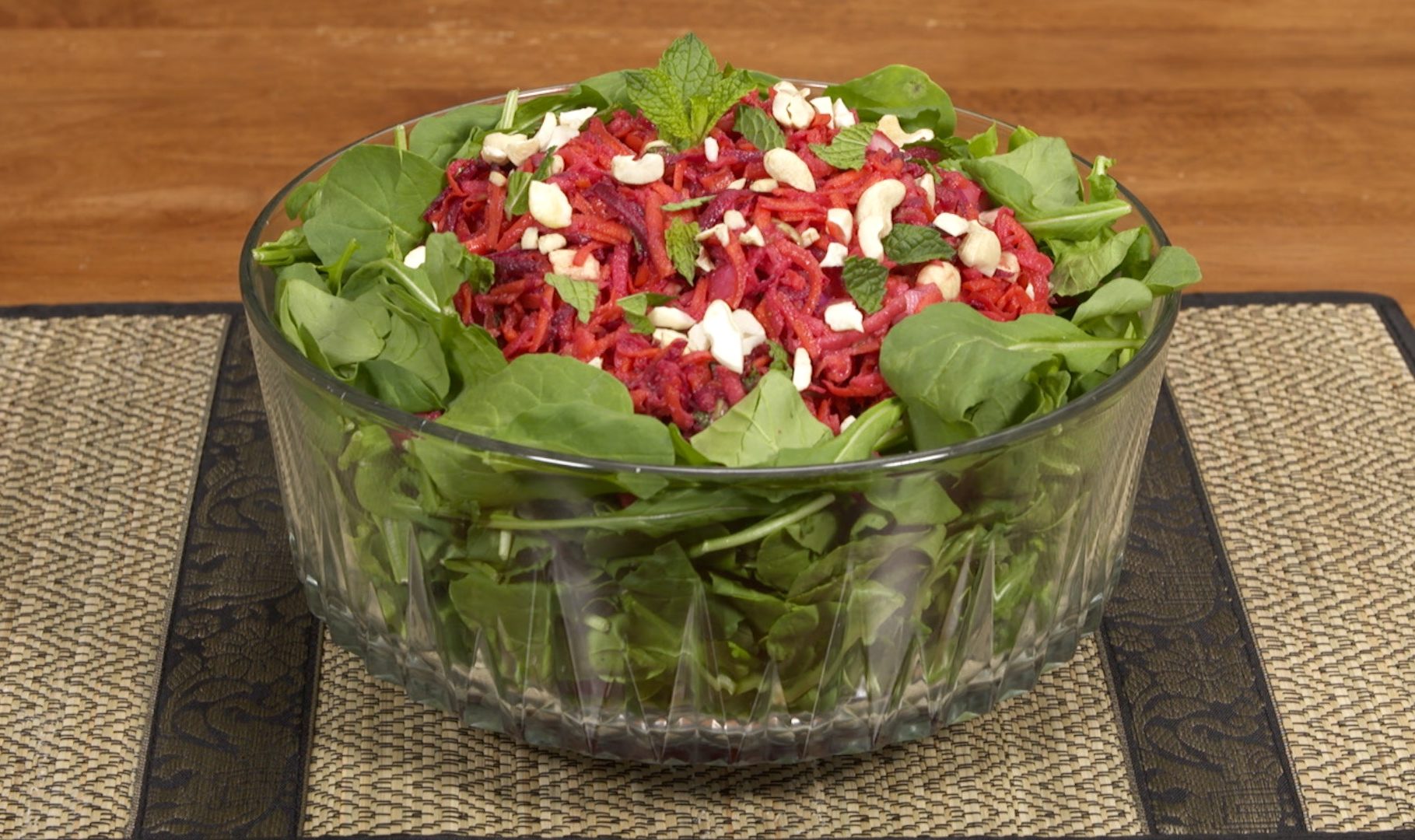 25 minutes OR LESS
Marukan Beet and Carrot Salad
This Beet and Carrot Salad is based on a classic Moroccan dish. This recipe was created by Marie Oser, best selling food and health author!
Granny Smith Apple, quartered and unpeeled
Beets, trimmed and peeled
INSTRUCTIONS
In a blender, combine the dressing ingredients in the order listed: olive oil, Marukan Organic Seasoned Rice Vinegar, orange juice, Dijon mustard, shallots, salt and cayenne. Blend until emulsified and set aside. Grate the carrots, apples and beets in a food processor or by hand. Combine grated ingredients and onions in a medium bowl. Mix thoroughly.
Add the dressing just before serving. Pour just enough dressing on the salad to coat lightly and toss to mix. Arrange on a bed of arugula. Top the salad with cashews and chopped mint. Serve with extra dressing on the side.