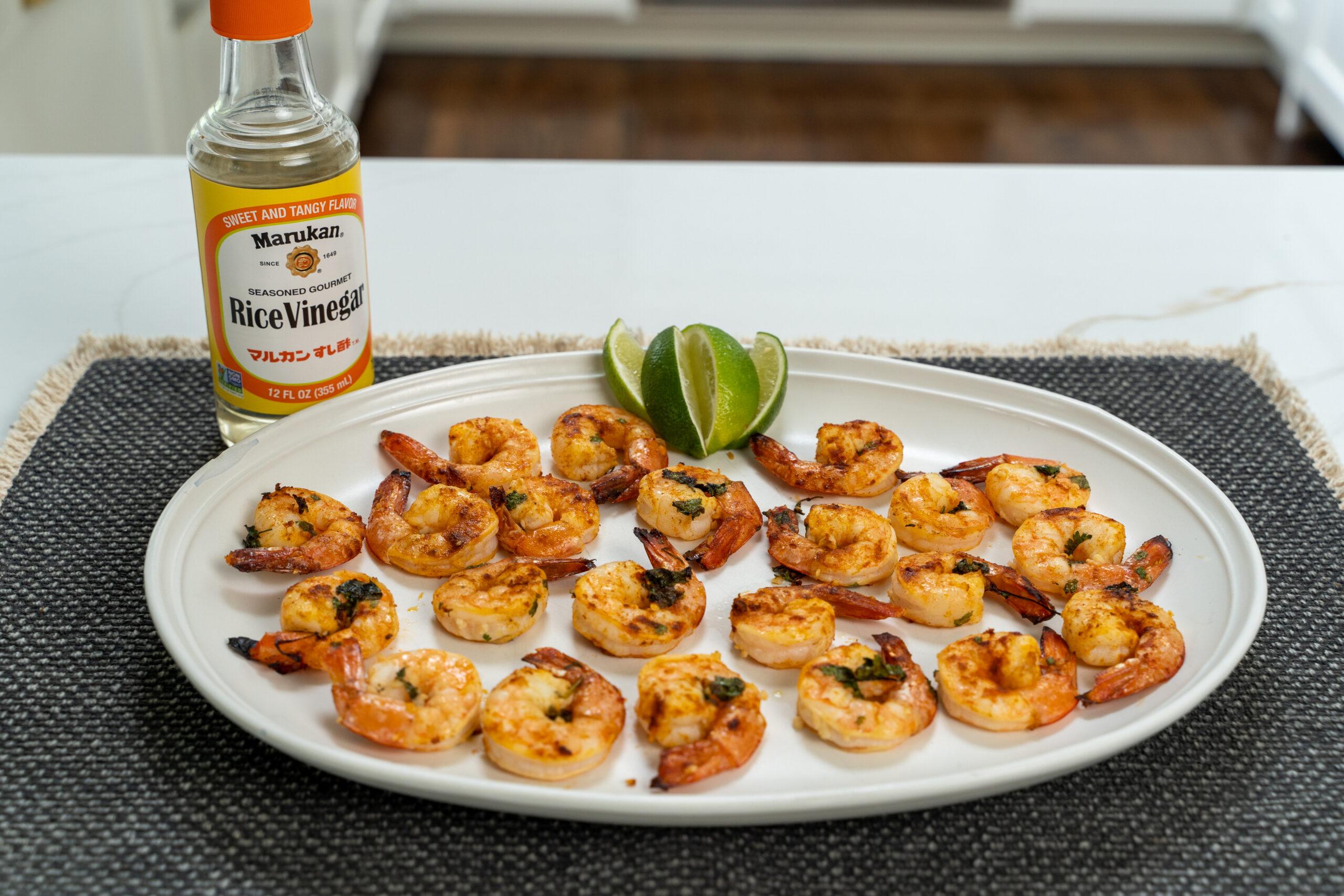 45 minutes OR LESS
Marukan Air Fryer Spicy Cilantro Lime Shrimp
With just a few simple ingredients and the magic of the air fryer, you can have this succulent Marukan Air Fryer Spicy Cilantro Lime Shrimp that is bursting with flavor. The spicy kick from the chili powder and the tangy freshness of the lime and cilantro make this dish a real standout.
Raw Shrimp, peeled and deveined
INSTRUCTIONS
In a freezer Ziploc bag, mix together Marukan Seasoned Gourmet Rice Vinegar, lime juice, butter, olive oil, minced garlic, cayenne pepper, smoked paprika, ground cumin, and kosher salt. Add in shrimp and place in fridge for at least 30 minutes. Remove the shrimp and place into a bowl. Toss with cilantro and place into the air fryer. Lightly sprinkle shrimp with more smoked paprika and spray with nonstick cooking spray. Set the air fryer to 400 °F for 5 minutes, flipping the shrimp halfway through and sprinkling the other side of the shrimp with smoked paprika and spraying with nonstick cooking spray. Remove and serve with lime wedges. Enjoy!