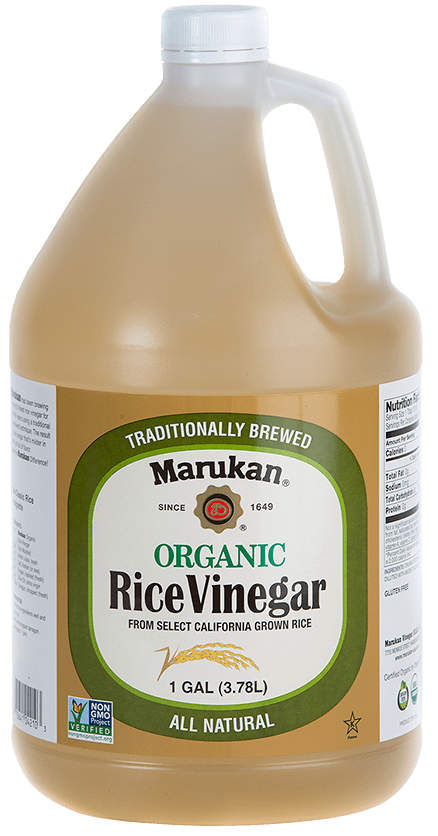 INGREDIENTS
ORGANIC RICE VINEGAR (WATER, ORGANIC RICE)
Acidity:

4.3%
Size:

2 / 1 Gallon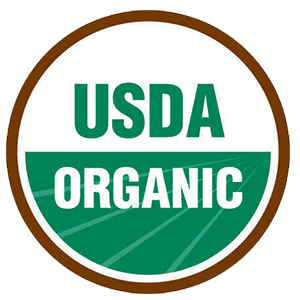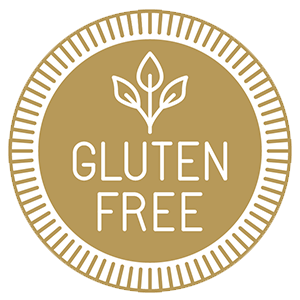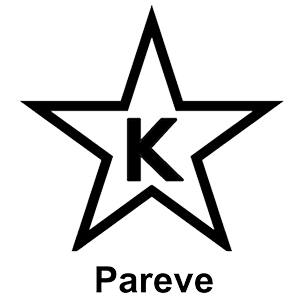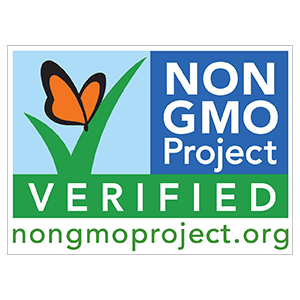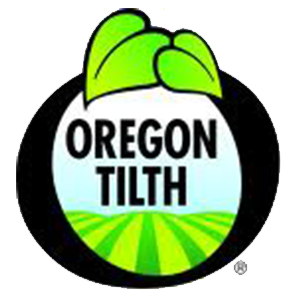 Organic Rice Vinegar
Oregon Tilth Certified Organic (OTCO). Meets standards of USDA's National Organic Program. Certified Kosher by Kosher Overseers of America (KOAOA). Marukan organic rice vinegar is made from selected organic rice from the Lundberg Family Farms in Sacramento, California. Marukan Organic Rice Vinegar is brewed using a traditional method with great care and aged in holding tanks for about a month until it mellows. The mild acidity will enrich your favorite dishes. We support organic farming! USDA certified, Oregon Tilth certified,...read more
Oregon Tilth Certified Organic (OTCO). Meets standards of USDA's National Organic Program. Certified Kosher by Kosher Overseers of America (KOAOA).
Marukan organic rice vinegar is made from selected organic rice from the Lundberg Family Farms in Sacramento, California. Marukan Organic Rice Vinegar is brewed using a traditional method with great care and aged in holding tanks for about a month until it mellows. The mild acidity will enrich your favorite dishes. We support organic farming! USDA certified, Oregon Tilth certified, Non-GMO Verified and gluten free. This product made with non-genetically modified rice verified by the Non GMO Project, a non-profit organization committed to preserving and building sources of non-GMO products, educating consumers, and providing verified non-GMO choices. Learn more here: www.nongmoproject.org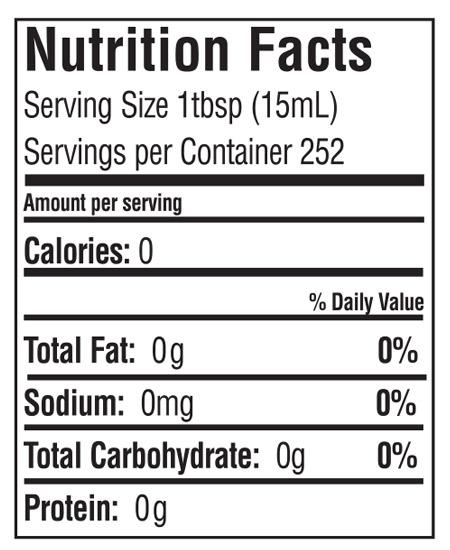 SIGN IN TO GAIN ACCESS TO ADDITIONAL PRODUCT SPEC SHEETS AND CERTIFICATIONS
Don't have a login? Submit a request to gain access to Marukan's trade resources.
REQUEST A LOGIN