Discover the World's Finest Rice Vinegars of Marukan at the Seafood Expo North America in Boston, March 12th – 14th. Stop by booth #3052 to enjoy some delicious samples and learn about Marukan's premium line of rice vinegars.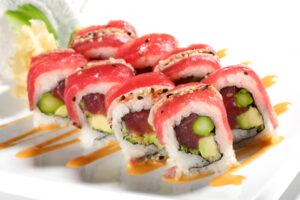 The event is North America's largest seafood exposition and Marukan offers the highest quality seasoned, unseasoned and organic rice vinegars that will enhance your favorite seafood creations. From marinades to sauces to sushi, Marukan provides smooth-tasting rice vinegar to balance the flavor of a dish and add brightness and tangy taste.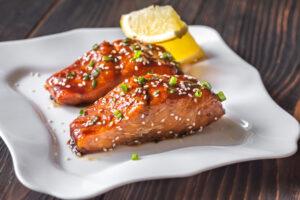 A family-owned company for ten generations, Marukan has perfected the brewing of rice vinegar and offers Genuine Brewed and Organic varieties that are free of sugar and salt and Seasoned Gourmet and Organic Seasoned products for that sweet and tangy taste. And, all of our Marukan vinegars are Non-GMO verified, Certified Vegan, Star K Kosher, fat free and naturally gluten-free. We look forward to having you taste the Marukan difference at the Seafood Expo!
To carry Marukan Vinegar, submit your product inquiry to our contact form.