This week in Las Vegas, the Marukan team is at the Bar & Restaurant Expo, the nation's largest and most influential gathering of bar and restaurant owners and operators!
Visit us in Booth #RZ52 and you can taste the Marukan difference with unique drink and food samples prepared with the World's Finest Rice Vinegars and Ponzus. This event highlights the latest innovations and trends in the bar and restaurant industry from single-unit to national chain operators and the industry's largest hospitality groups.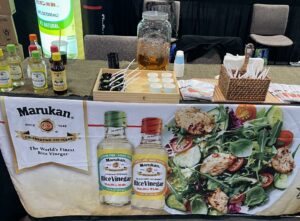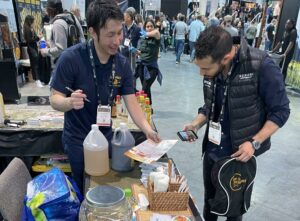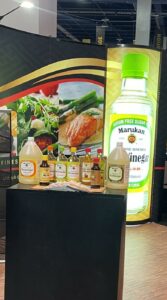 Marukan offers a premium line of seasoned, unseasoned and organic rice vinegars plus a savory line ponzu sauces made with authentic Japanese Yuzu and Sudachi citrus to help elevate the flavor of your restaurant and bar menus. Try Marukan which has been the preferred choice of sushi masters, chefs and culinary experts throughout the world because of the exceptional quality and legendary flavor that has been the standard for over ten generations.
To carry Marukan products, submit your product inquiry to our contact form.