Every year, Marukan Vinegar (U.S.A.) Inc. sponsors an annual culinary competition featuring students and Alumni from the Cerritos College Culinary Arts program and local high schools. The event kicked off with a welcome message and introduction by Jon Tanklage, President of Marukan (U.S.A.) Inc., followed by a Q&A session for the students with elite Chefs from across the country.
Then competitors were given 60 minutes and challenged to create amazing entrées utilizing Marukan Rice Vinegar and Ponzu products for a chance to win scholarships and prizes.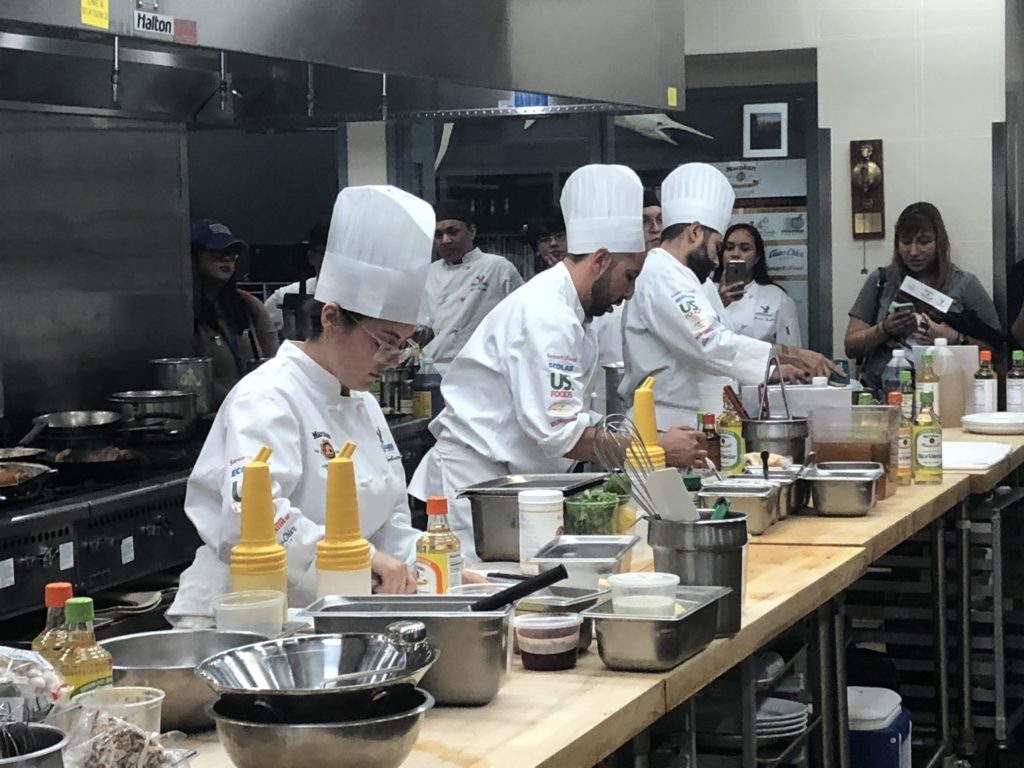 When the dishes were completed, a premier panel of Chefs with over 100 years of combined experience judged the competition. Each dish was judged on best use of Marukan products, creativity within the dish, and techniques demonstrated.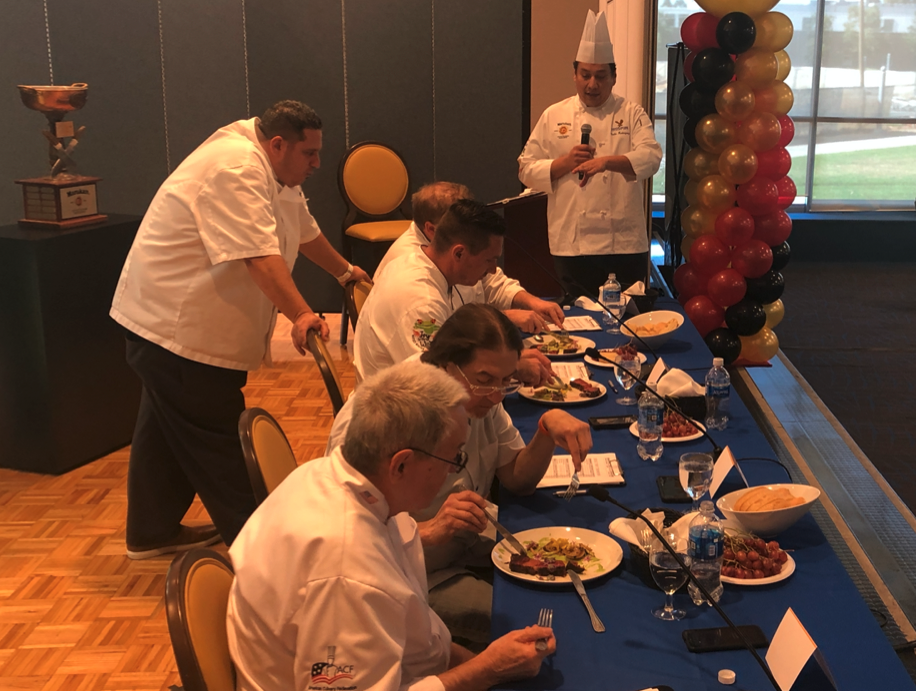 We would like to say congratulations to the amazing contestants and winners that made "Marulicious" dishes. We are incredibly proud and honored to support culinary arts and the aspiring chefs of the future.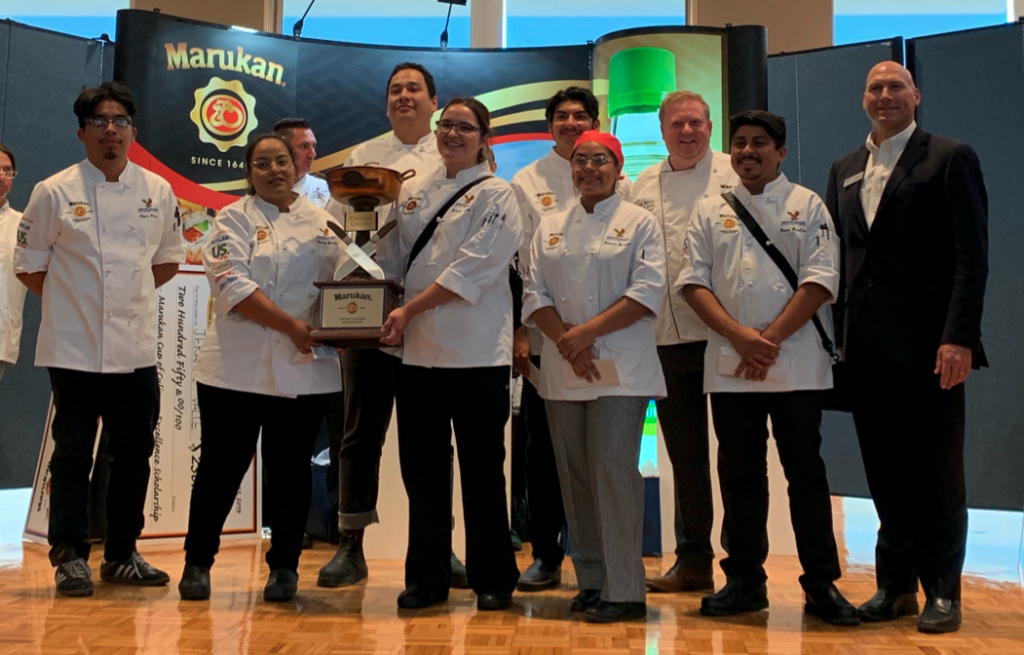 CERRITOS COLLEGE WINNERS:
1st Place: Melodie Carlos
Dish: Beef short rib with a smoky mole sauce, blue corn polenta, stuffed tempura squash blossom with a jamaica sauce and hoja santa vinaigrette.
2nd Place: Vianey Bailon
Dish: Salmon with purple mashed potato with a beet purée and tropical pico de Gallo.
3rd Place: David Barillas
Dish: Beef tenderloin with red wine mushroom demi-glace, wasabi potatoes, brussels sprouts with a ghost pepper hollandaise, and a pumpkin sauce.
ALUMNI WINNER:
Winner: Cirilo Rodriguez
Dish: 30 day dry-aged ribeye steak with peppercorn purée, duck fat hollandaise and root vegetables.
HIGH SCHOOL WINNERS:
1st Place: Adriana Barajas
Dish: Bacon-wrapped chicken breast stuffed with cheese and mushrooms, pickled bell peppers and onion and white rice topped with a poached quail egg.
2nd Place: Edgar Perez
Dish: Vinegar marinated chicken breast in an adobo sauce with a cauliflower purée, a nopal and verdolaga salad with a vinaigrette dressing.
3rd Place: Jerardo Valle
Dish: Grilled chicken tacos with mango pico de gallo with traditional Mexican pickled jalapeños and carrots and tamarind salsa along with a vinegar-based slaw and roasted potato.