Today we celebrated the Grand Opening of a new state-of-the-art, 77,000 square-foot brewery in Griffin, GA. The event began with a traditional planting of a cherry tree by representatives of Marukan. Next there was a ribbon-cutting ceremony to signify the opening of the brewery. Our guests were then taken on an in-depth tour of the new facility and even had an opportunity to do a tasting of the first batch of premium Marukan rice vinegar produced at the brewery.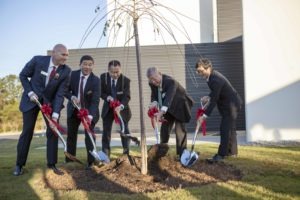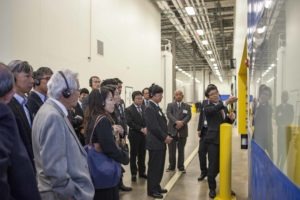 Following the tours, Mr. Denzaemon Sasada, Owner, Chairman and CEO of Marukan Vinegar Co. Ltd., Mr. Takashi Shinozuka, Consulate-General of Japan in Atlanta, Mr. Scott McMurray, Division Director, Georgia Department of Economic Development, Mr. Chuck Copeland, Chairman Griffin-Spalding Development Authority and Mr. Shin Urano, President of Kajima Building and Design Group Inc. delivered amazing speeches to commemorate this wonderful occasion. Next, and perhaps one of the highlights of the event was the traditional breaking of the sake barrel along with a toast! The event culminated with a lunch including delicious Marukan recipes prepared by premiere Chef Austin Yancey from Elite Personal Chefs, tasty sushi from Nakato Sushi restaurant and a heart-pounding performance by Matsuriza Taiko a traditional Japanese drum troupe!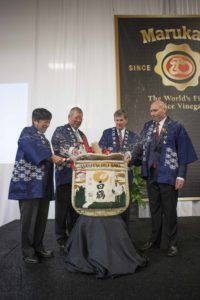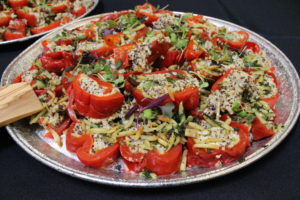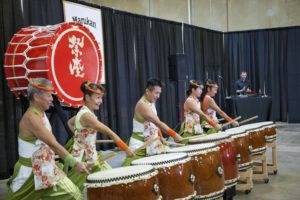 This was a truly incredible event and Marukan looks forward to producing even more of "The World's Finest Rice Vinegar" to meet the growing demand of our customers for many years to come.