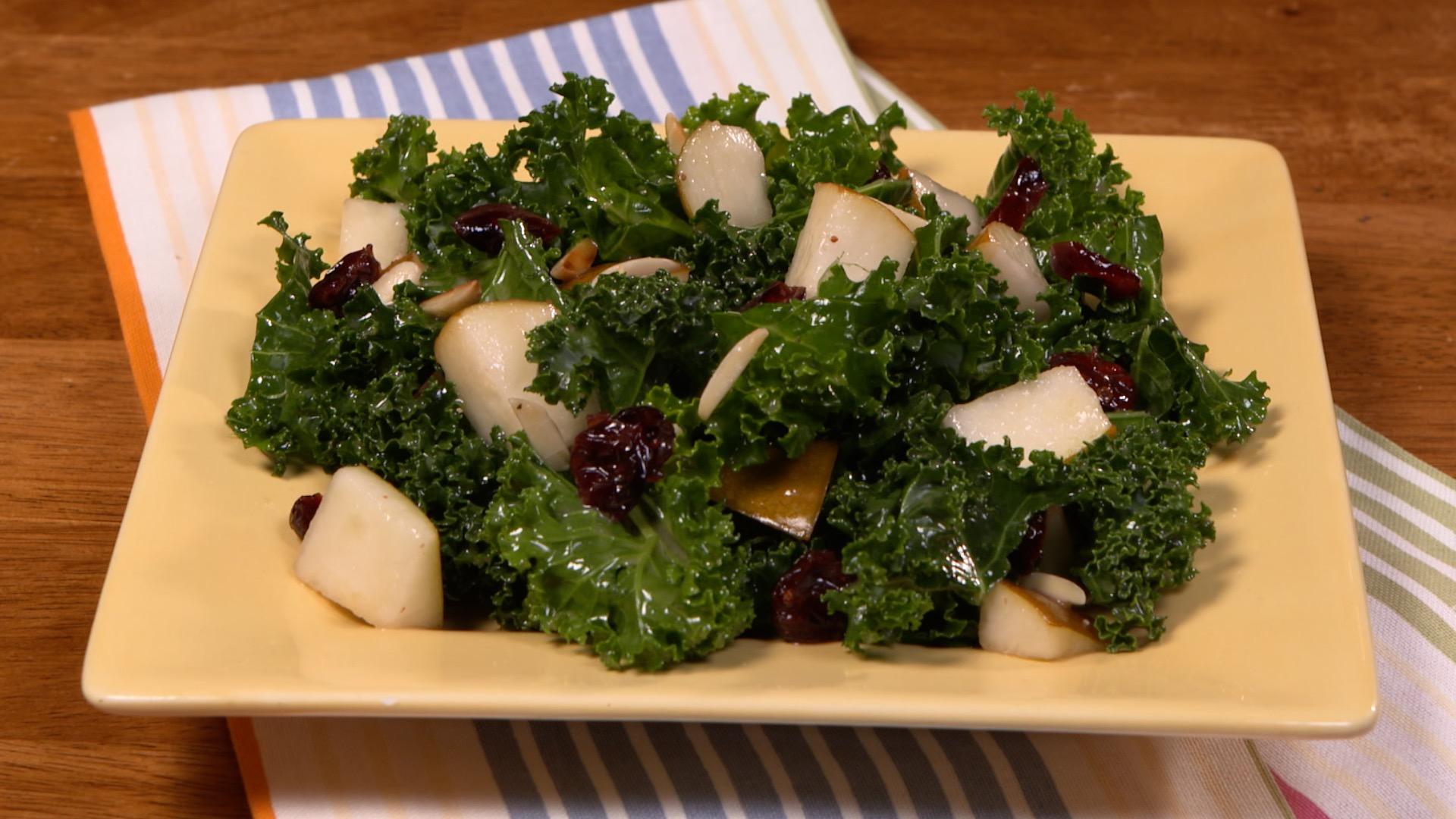 20 minutes OR LESS
Torn Kale Salad with Jammin' Rice Vinaigrette
Large Bunch of Kale, trimmed and torn into bite-size pieces
Ripe Bartlett Pears, diced
INSTRUCTIONS
For Dressing:
Place oil, vinegar, jam and lemon juice in a small blender and process until smooth.
For Salad:
Place the kale in a large bowl. Add the pears, cranberries and almonds. Toss with about a third of the dressing and set aside for ten minutes. Serve with remaining dressing on the side.
Click here to read our blog post about this delicious recipe!
Nutrition Analysis Serving: 1 1/2 cups salad*
Calories 259, Protein 7g, Carbohydrate 59g, Fiber 13g, Fat 7g, Cholesterol 0mg, Calcium 422mg, Sodium 2mg.
Nutrition Analysis Serving: 1/3 cup Vinaigrette
Calories 221, Protein 0g, Carbohydrate 14g, Fiber 0g, Fat 19g, Cholesterol 0mg, Calcium 1mg, Sodium 396mg.
For more delicious recipes from Marukan, click here! 
Click HERE for a $1.00 off coupon on your favorite Marukan product!