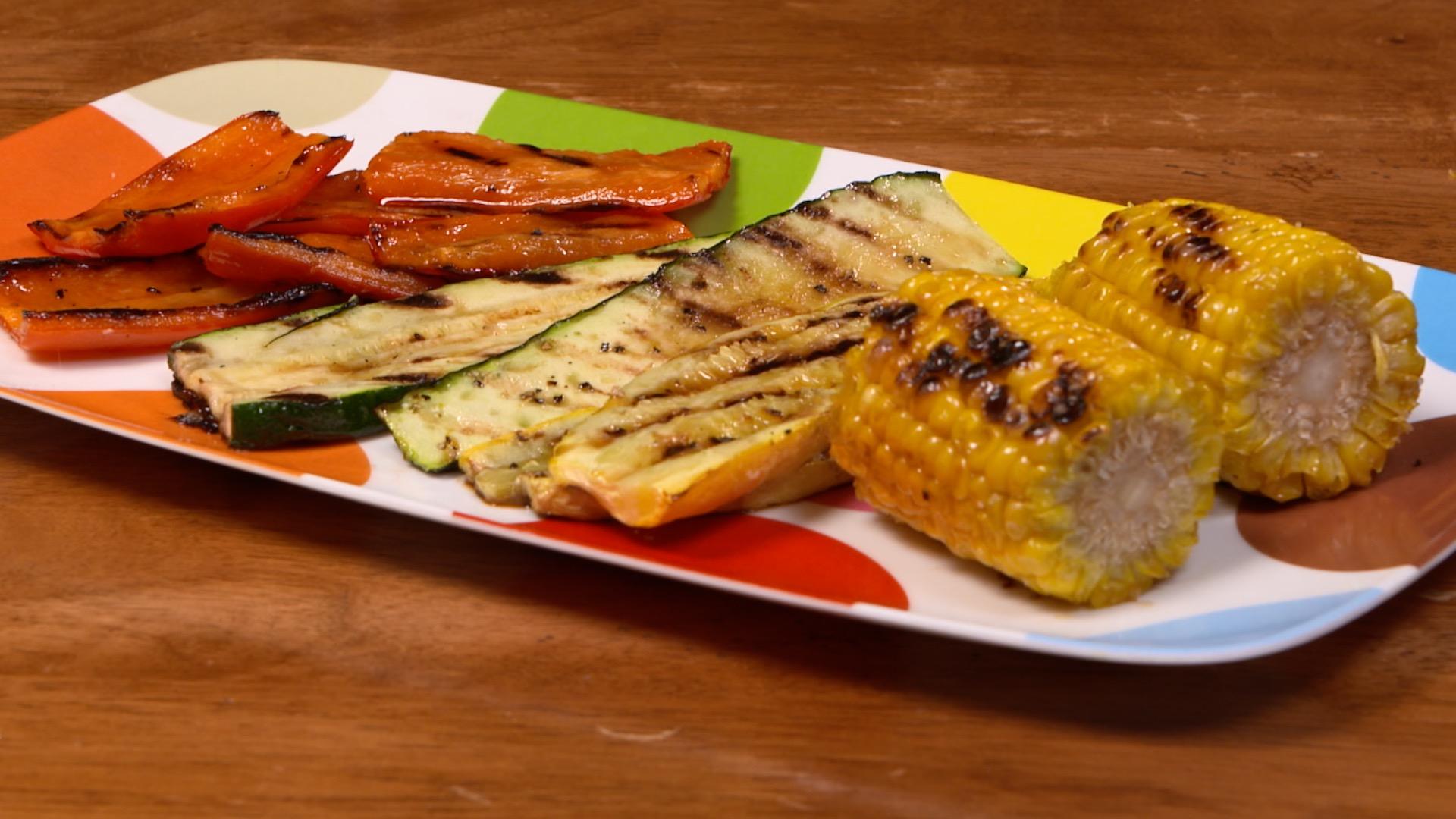 30 minutes OR LESS
Ponzu Glazed Grilled Vegetables
These Ponzu Glazed Grilled Vegetables are quick, easy and the perfect summer side!
Summer Squash, cut lengthwise in 1/4" slices
Zucchini, cut lengthwise in 1/4" slices
Mixed Sweet Bell Peppers, seeded and halved
Fresh Corn, broken into 4" pieces
INSTRUCTIONS
For the Glaze:
In a small saucepan, combine the apple juice, lemon zest, granulated garlic, sugar, and Ponzu dressing and bring to a boil over medium heat. Simmer until reduced to 1 cup, about 20 minutes and set aside.
For Grilled Vegetables:
Brush vegetables with olive oil to coat lightly and season with salt and pepper. Working in batches, grill the vegetables until tender and lightly charred. Lightly brush glaze on both sides of the vegetables just before removing from the grill.
Nutrition Analysis: 3 cups*
Calories 247 Protein  8g, Carbohydrates  44g, Fiber 9g, Fat 7g, Cholesterol 0mg, Calcium 71mg, Sodium 729mg