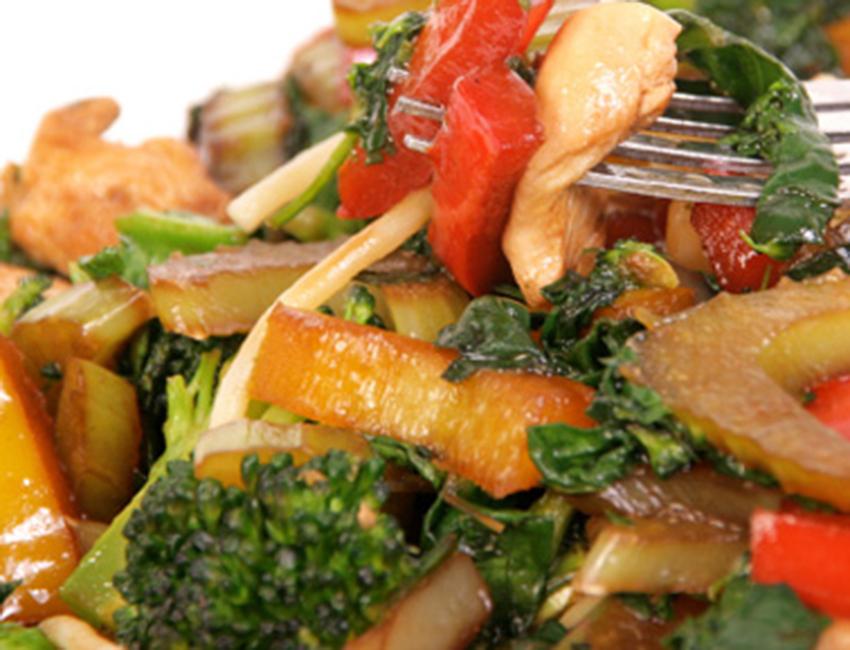 30 minutes OR LESS
Marukan Thai Chicken Stir Fry
Whole Chicken Breast, skinned, boned & thinly sliced
Carrots, cut into julienne strips
Onion, cut into thin wedges
Zucchini, cut into julienne strips
INSTRUCTIONS
Combine cornstarch, 2 tbsp soy sauce, vinegar, peanut butter and 1 cup water; set aside.
Combine remaining soy sauce and chicken.
Heat 1 tbsp oil in wok or large frying pan over high heat.
Add carrots, onion, garlic and pepper; stir fry 1 minute.
Add zucchini; stir-fry 1 minute, or until vegetables are tender-crisp.
Remove from wok.
Heat remaining oil in same wok.
Add chicken; stir-fry 1 minute.
Mix in vegetables and vinegar-cornstarch mixture.
Cook and stir until mixture thickens and boils.
Serve with rice, as desired