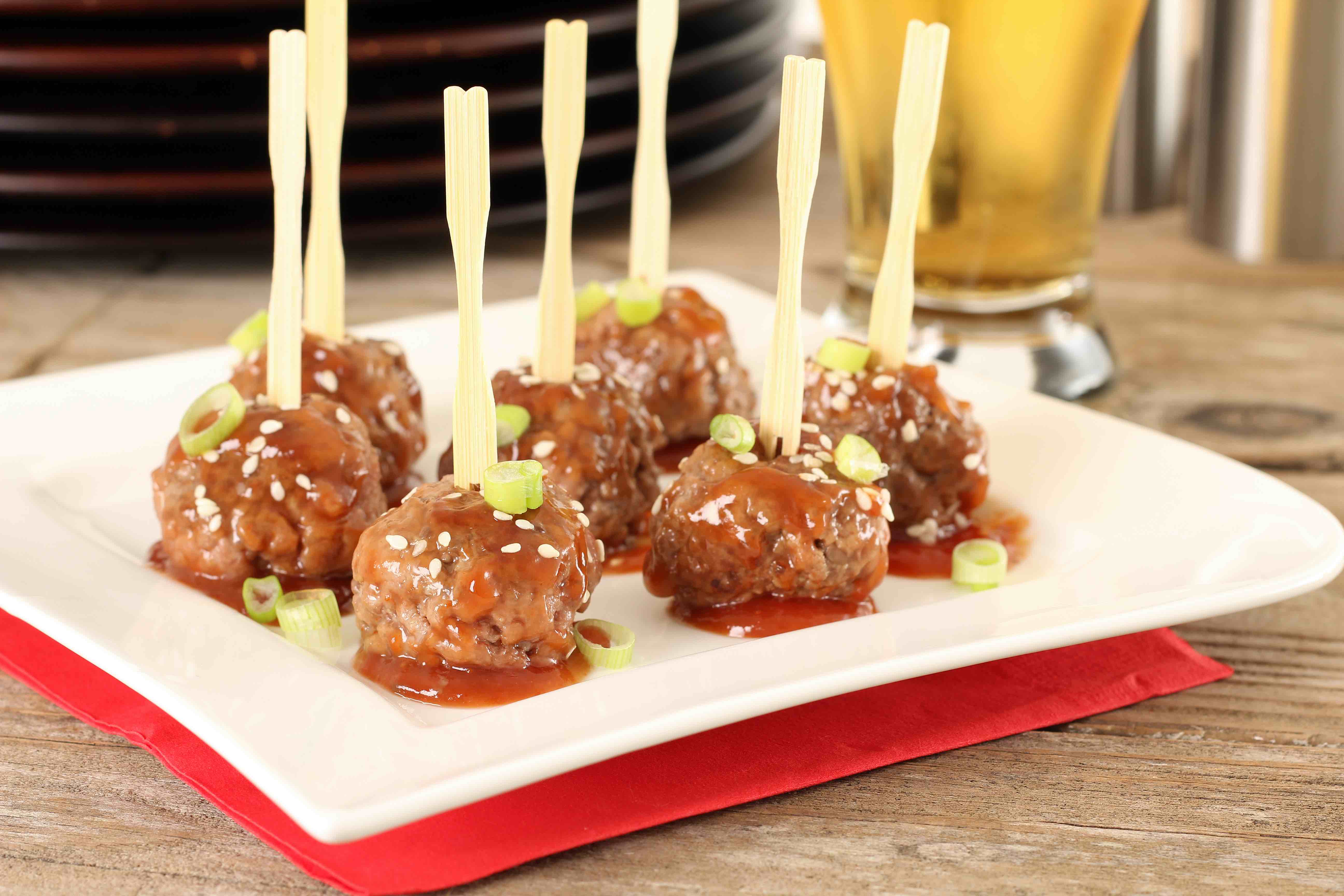 30 minutes OR LESS
Marukan Sweet and Sour Meatballs
These baked meatballs are extra juicy and tasty and are a terrific appetizer for holiday gatherings or football watching parties!
INSTRUCTIONS
Preheat oven to 430 degrees. Grate onion into a large bowl using a standard box grater. Add breadcrumbs, ground beef, ground pork and mix. Add remaining Meatballs ingredients. Mix well with your hands until combined. Measure out level tablespoons and dollop onto work surface. Roll into balls. Place a rack on a baking tray. Spray rack generously with oil. Place meatballs on the rack and bake for 25 minutes or until browned. Remove tray from oven, immediately transfer meatballs into a large bowl.
Sweet and Sour Sauce:
Combine ingredients in a small saucepan over medium heat. Whisk to combine. Bring to simmer, stirring / whisking regularly, then simmer until it thickens to a syrup consistency – or thicker if you like. (about 3 minutes)
Drizzle meatballs with enough sauce to coat them in the bowl. Toss gently, then transfer to a  serving plate. Garnish with sesame seeds and green onion. Serve meatballs with toothpicks and remaining Sweet and Sour Sauce for dipping.
Visit our coupon page to learn how to Save $1.00 on your favorite Marukan product.