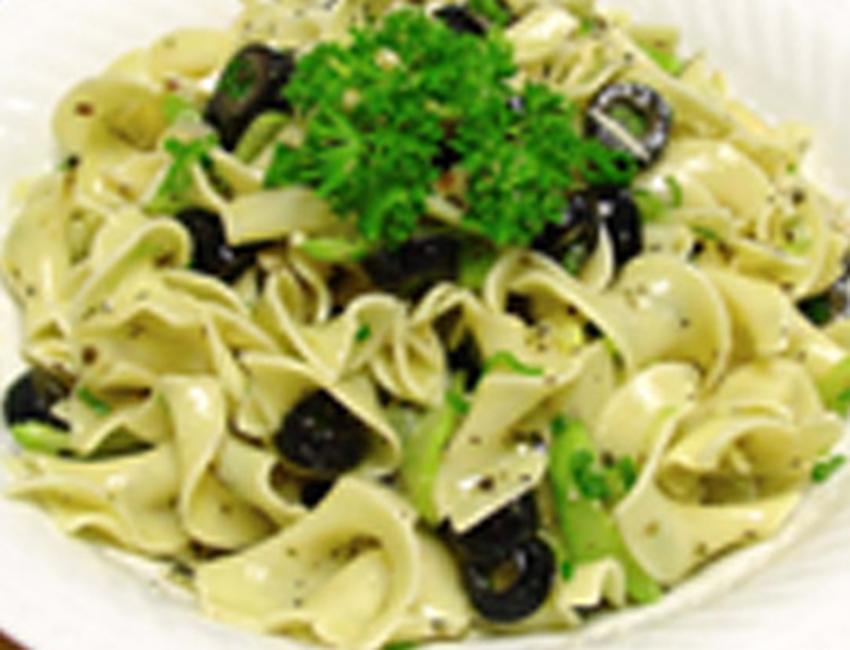 2 hours OR LESS
Marukan Sicilian Pasta Salad
Sliced Ripe Olives, drained
Green Onions & Tops, chopped
Slivered Almonds, toasted
INSTRUCTIONS
Combine vinegar, oil, garlic salt, basil, oregano and pepper; set aside.
Cook noodles in 2 quarts boiling water 6 minutes, or until "al dente"; drain.
Rinse with cold water and drain well.
Combine noodles, olives, celery, green onions and almond in bowl.
Pour vinegar mixture over all; toss well.
Chill 1 hour before serving.