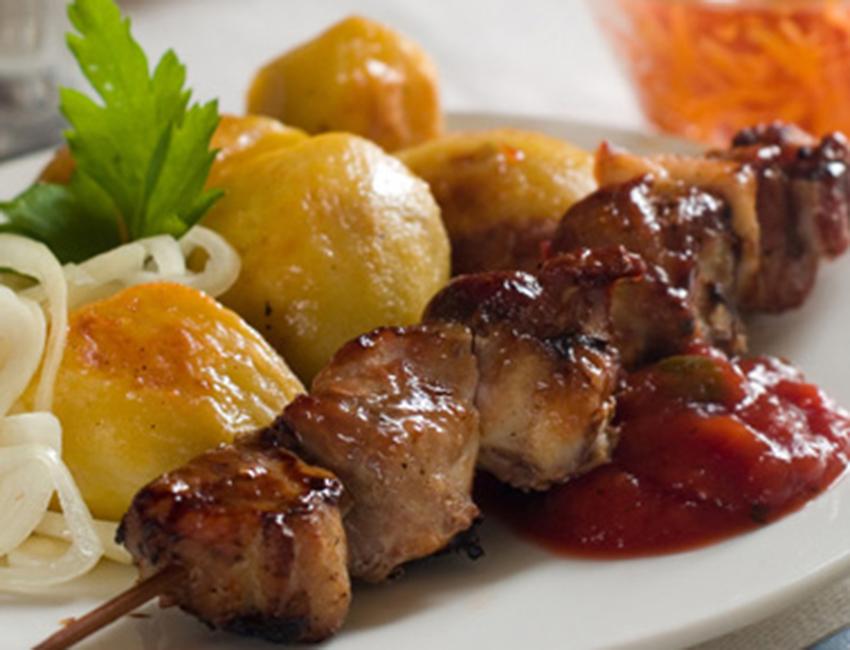 1 hour OR LESS
Marukan Sesame Beef Skewers
An easy and flavorful grilled appetizer made with our Marukan Ponzu Soy Dressing with Sudachi Citrus!
Lean, Boneless Beef Sirloin, cubed
INSTRUCTIONS
Combine all ingredients in a large bowl and mix well.
Let beef marinate at least 30 minutes. *During this time soak skewers in water 30 minutes before threading with meat to prevent burning.
Thread beef onto skewers, about 1 oz. each.
Grill or broil, 1 to 2 inches from heat, 3 to 4 minutes on each side, or until browned and cooked through. Serve immediately. Makes 8 appetizer servings, 2 skewers each.