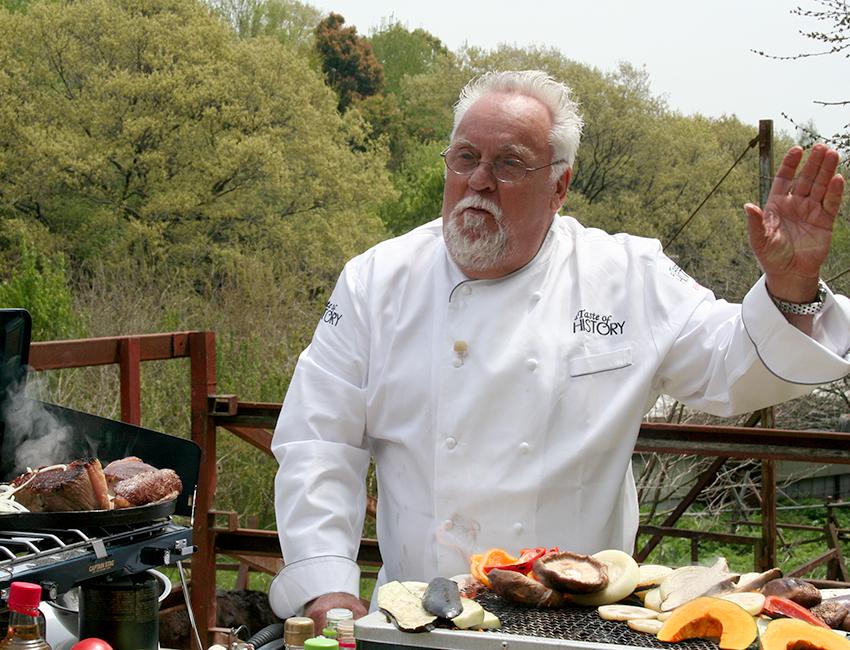 1 hour OR LESS
Marukan Kobe Beef Grill
A recipe from Chef Walter Staib featuring Kobe Beef that is world-famous for its tenderness and perfect marbling of fat and meat.
Kobe Beef Strip Loins or New York Strip Steaks, untrimmed
Bell Peppers: Yellow, Red & Green
INSTRUCTIONS
Make the marinade with garlic, ginger root, Marukan Soy Sudachi Ponzu, white onion and sesame oil and put it in a shallow glass dish. Put the steaks in the marinade and let it sit overnight in the refrigerator, turning steaks occasionally to make sure that they are marinated on both sides.
Slice the eggplant, bell peppers and tomatoes lengthwise into 2 inch thick segments. Slice the onion and squash into 2 inch thick rounds. Wipe the mushrooms and remove the stems.
Prepare a hot grill to high heat. Heat a cast iron skillet over high heat. Add the sesame oil until almost smoking. Cook the steaks for 3-4 minutes on each side for medium rare or desired doneness. Discard marinade. Remove steak from heat and let rest. Do not clean pan. Deglaze it with rice vinegar.
Meanwhile, grill sliced vegetables on both sides until seared and they begin to soften-about 10 to 15 minutes.
Chop the green onions, chives, garlic and ginger. Combine in a bowl with the rice vinegar. Add the grilled vegetables and toss to combine. Slice the steak very thinly. To serve, place rice in a bowl. Top with grilled vegetables and sliced steak.