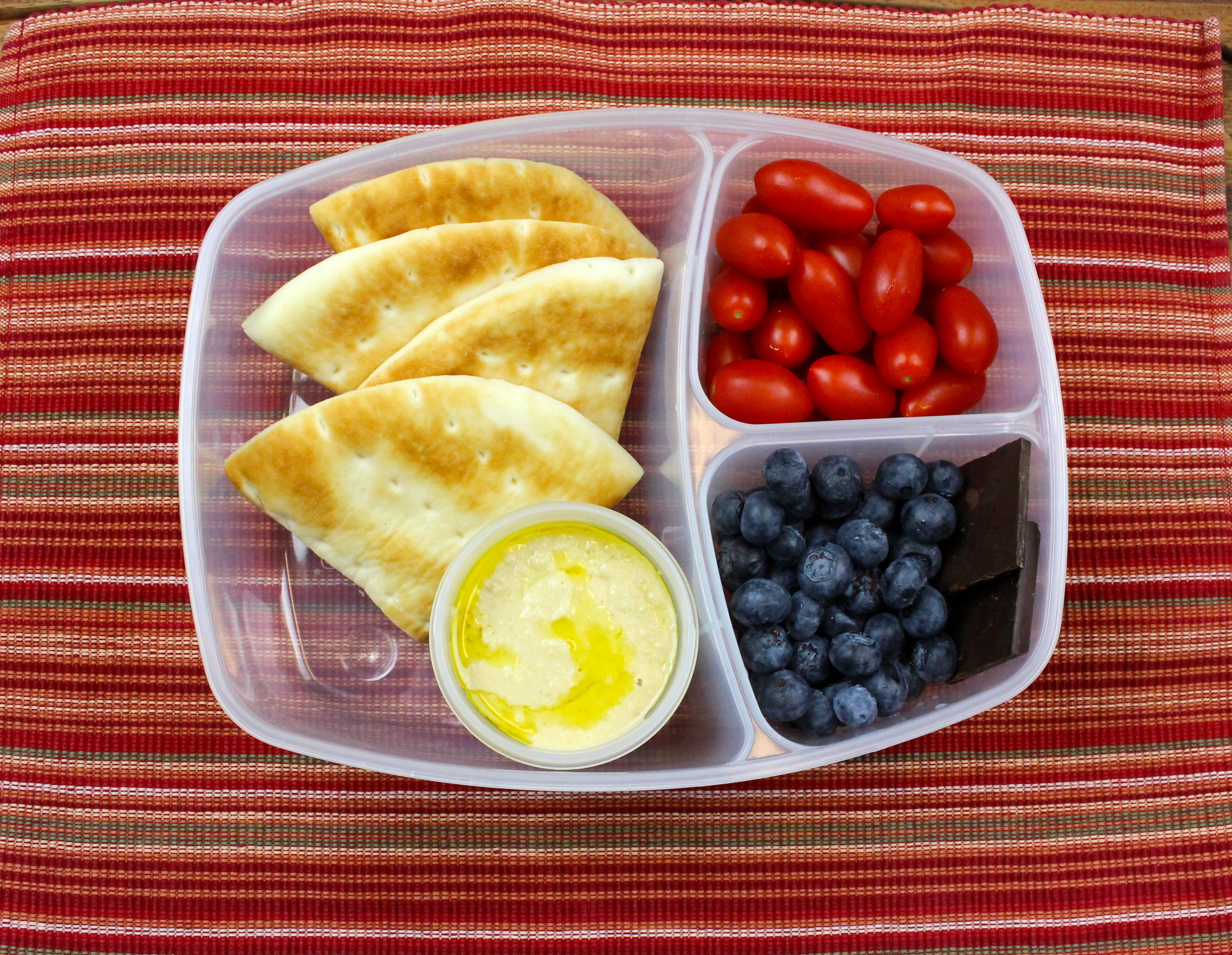 25 minutes OR LESS
Marukan Hummus and Pita Lunch Box
Say goodbye to the PB & J because we've put together a packed lunch that might just knock your kid's socks off!
Pita Bread, cut into wedges
INSTRUCTIONS
For Hummus:
Drain chickpeas, reserving ¼ cup of the liquid. Transfer the chickpeas and the reserved liquid to a food processor. Then add garlic, rice vinegar, lemon juice, olive oil, cumin, salt and tahini. Puree until smooth, about 2 to 3 minutes. Transfer about 3 large spoonfuls of hummus to a small container, drizzle with olive oil, and save the rest for an afternoon or mid-week snack! 
For Lunchbox:
Place grape tomatoes, blueberries, dark chocolate, pita bread and hummus in desired lunch box. For an extra boost of flavor, drizzle Marukan Seasoned Gourmet Rice Vinegar over grape tomatoes.