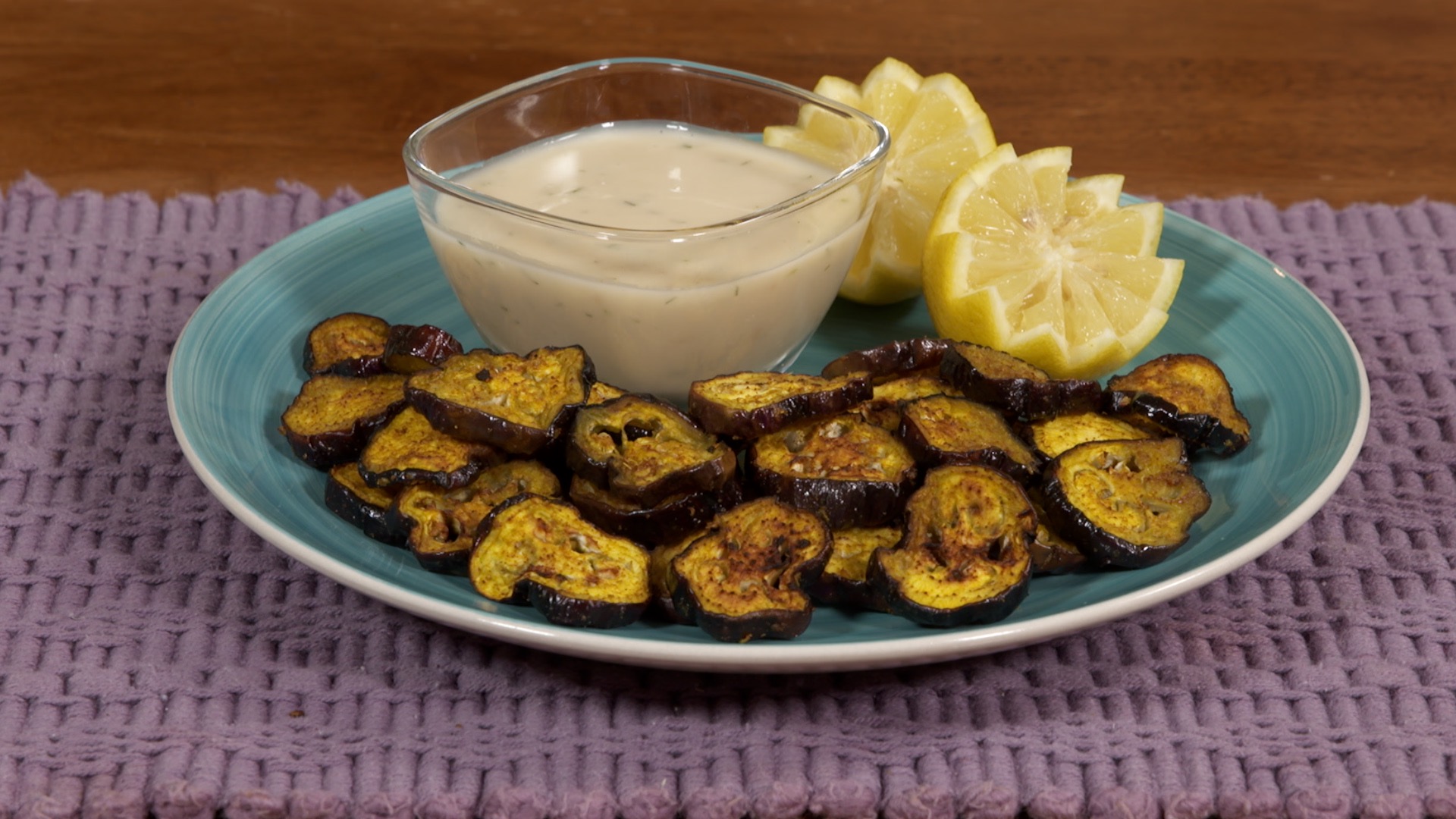 25 minutes OR LESS
Marukan Air Fryer Curried Japanese Eggplant and Dill Dipping Sauce
Enjoy this quick-to-the-table air fryer recipe created by Marie Oser, best selling food and health author!
Lemon Dill Dipping Sauce:
INSTRUCTIONS
First make the dressing: Combine yogurt, garlic, lemon juice, dill and Marukan Yuzu Ponzu Premium Soy Dressing in a blender and blend until smooth.  Set aside. Preheat air fryer at 350 degrees for 3 minutes (you may also roast eggplant slices in a preheated 350° oven for 30 minutes or so, turning frequently).
Cut eggplant into half-inch thick slices. Place in a large mixing bowl. Add olive oil and mix thoroughly. You may find it helpful here to use a cooking oil pump sprayer. Add garlic, curry powder and salt and toss well to coat.
Place eggplant slices in a single layer in the fryer basket. Set timer for 10 minutes. Stir and shake at the 5 minute mark. Return pan to fryer for the remaining 5 minutes. Stir and cook for up to 5 minutes or until crispy and browned.  Serve with Lemon Dill Dipping Sauce.