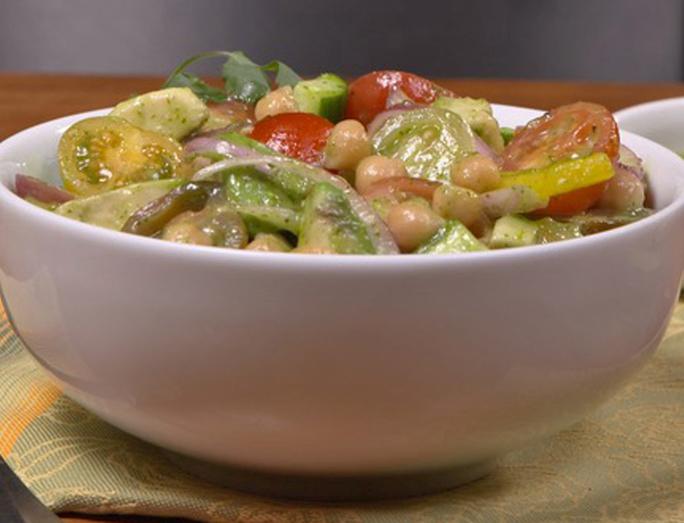 25 minutes OR LESS
Marukan Chickpea Salad with Cilantro Lime Dressing
Small Red Onion, thinly sliced
Mini Heirloom Tomatoes, halved
Sweet Bell Pepper, sliced in 2" strips
INSTRUCTIONS
Drizzle lime juice on diced avocado. Place salad ingredients in a medium bowl and set aside. Combine dressing ingredients in order listed in a small blender and process. Add about half of the dressing, toss gently and serve with additional dressing on the side.
Click here to read our blog post about this delicious recipe!
Nutrition Analysis: 2 cups salad with dressing
Calories 346 Protein  0g, Carbohydrates  32g, Fiber 0g, Fat 22g, Cholesterol 0mg, Calcium 88mg, Sodium 280 mg
For more delicious recipes from Marukan, click here! 
Click HERE for a $1.00 off coupon on your favorite Marukan product!